I've seen some speculation as to who makes GFS pickups (Chinese, Korean, etc), but I appear to have the answer. I have a GFS Classic II neck pickup that I decided to brighten up by swapping in an Alnico III magnet. At the same time I decided to use the GFS Classic II's Alnico II magnet in a Giovanni GVH-2 bridge pickup to warm it up. So I did the swap (haven't wired up the guitars yet, so I can't comment on the results yet).
Here's a photo of the GFS Classic II (neck) with the cover removed, base plate off and magnet out...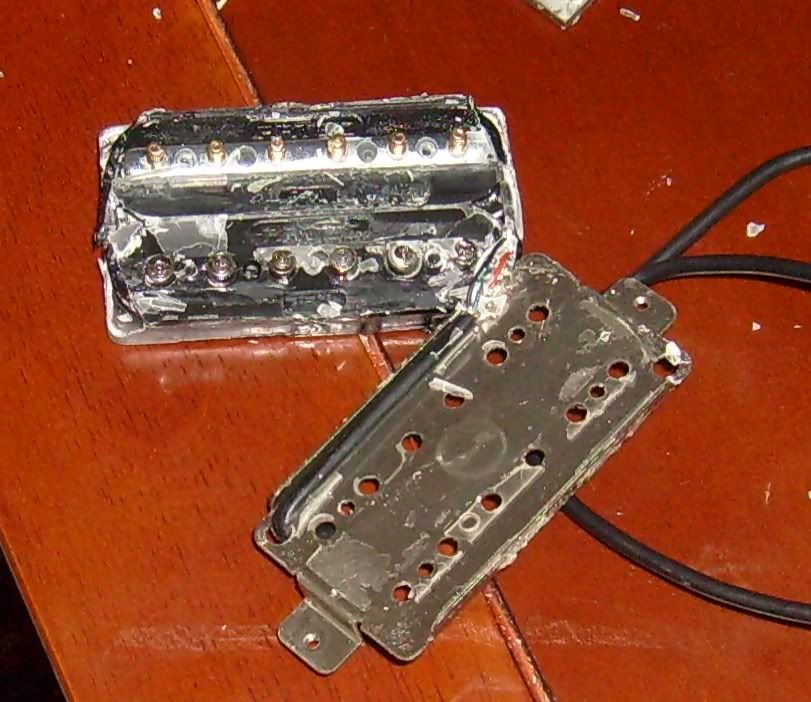 If you look closely at the GFS pickup you can clearly see the ARTEC label on the upper part of each bobbin. Artec are a Korean company and also make Giovanni pickups as their high-end line as well (excellent pickups, by the way).
Here's the GFS Classic II with the Giovanni GVH-2 (the Giovanni is the upper pickup, GFS the lower)...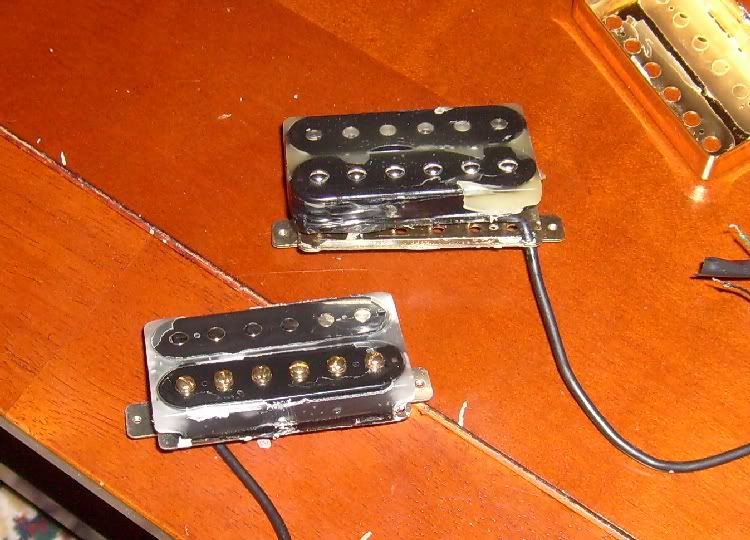 Notice that the Giovanni has a yellowish paraffin-beeswax potting, whereas the GFS has white paraffin-only potting. The GFS potting was much more brittle and crumbly without the beeswax. The beeswax in the Giovanni's potting softens the wax mixture and makes it much more pliable.
Here are both pickups reassembled after the magnet swap...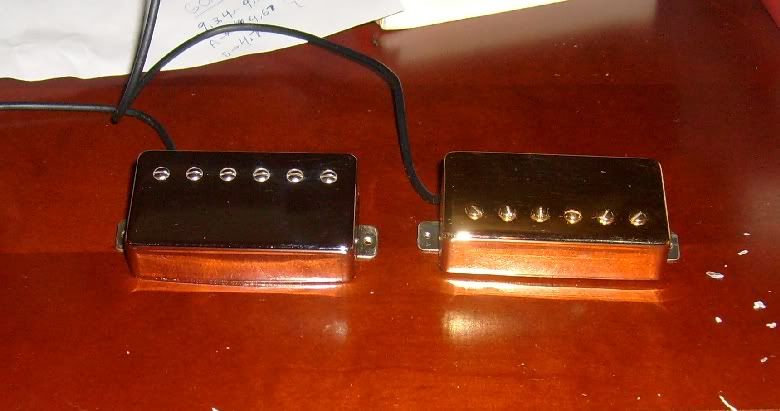 Incidentally, both pickups had the "long" magnets used in the original PAFs - 2.5 inches (probably because Alnico II and III don't take as high a gauss as Alnico V's and need the full length).