Joined

May 9, 2012
Messages

342
Reaction score

183
For trade are 8 regular spaced PAF pickups. All are original winding with no modes or issues. All are -long magnet- other than #5. The #5 pickup I've had for 10 years and was a bridge pickup of a 61 LP/SG. I've had it in 20 guitars. #5 has full toolings marks, didn't show up in the pic.
I'm looking for Custom Shop and non issue Vintage guitars. I'll trade 1 or all 8, I'll take multiples trades I'm easy to deal with.
Trade price is $2.8K each pickup, #5 is $2K. Put any one of these in the bridge position of your R9 and it's like taking a sock off your tone, huge improvement. I love the modern pickup makers today but they cannot mimic the lazy, bell like, thick mid tone you get from the real thing!
1 Sold
2 Sold
3 Sold
4 Sold
5 7.89K 7" Lead
6 7.28K 9" Lead
7 Sold
8 Sold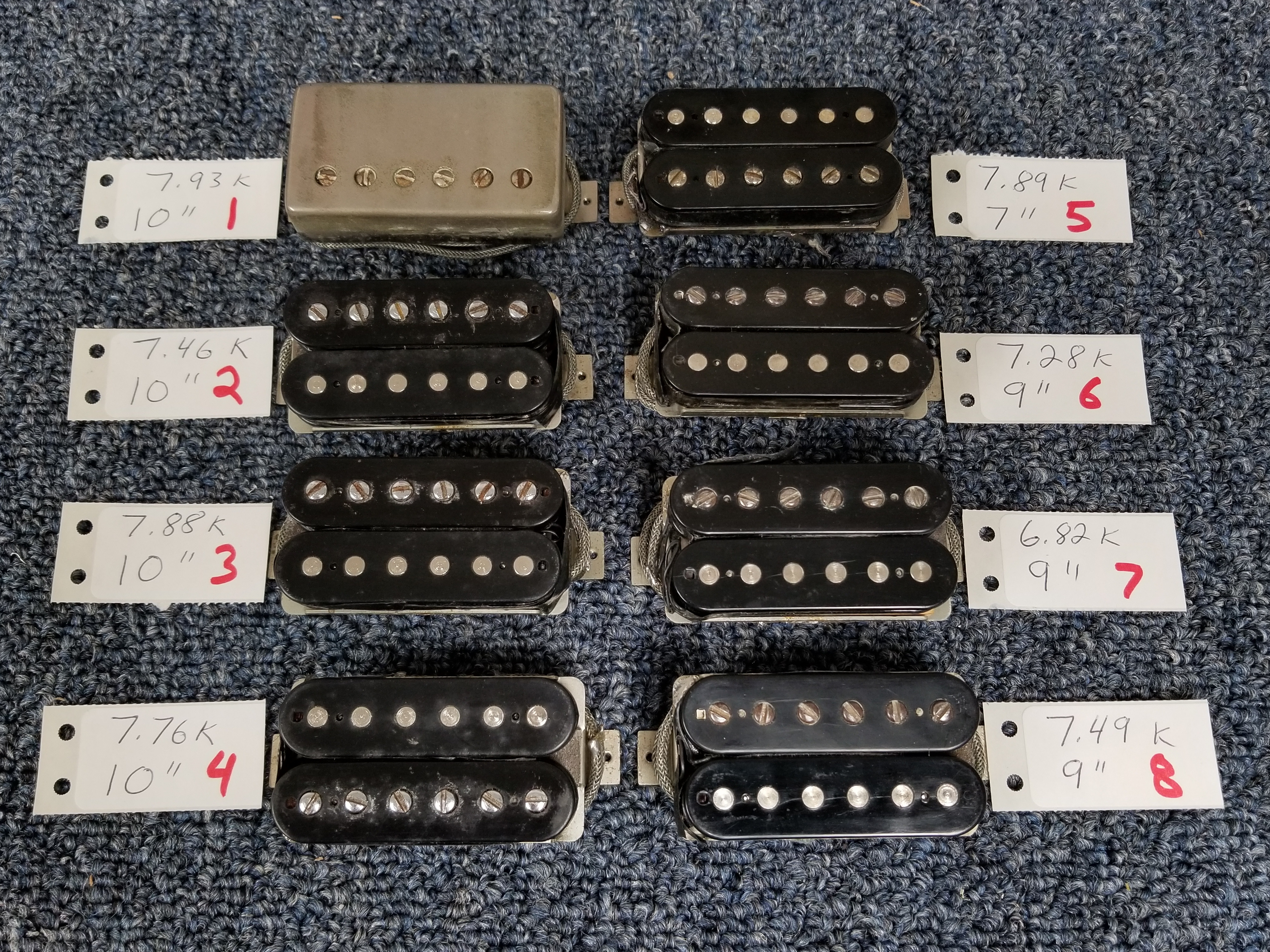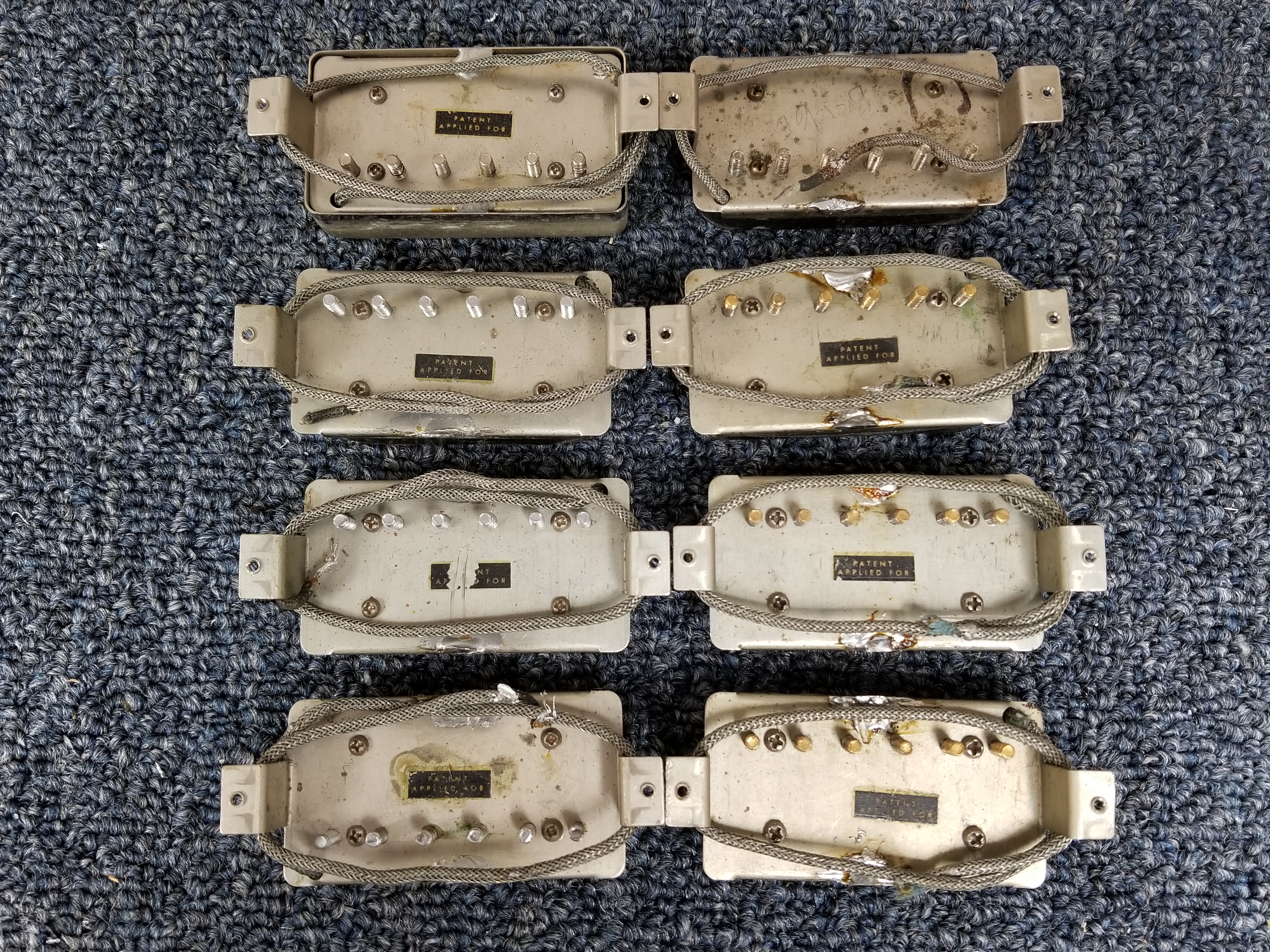 Last edited: