Joined

Feb 20, 2010
Messages

2,873
Reaction score

2,017
I've decided to let this cool case go. I don't know exactly which year it is, but it has no Gibson Badge. The headstock of an LP touches the bottom of the case so I've always used a towel under the neck to protect it better. The headstock end of the case has a repair (see picture) done by our very own Lefty Elmo. It is very solid and very well done. The handle has electrical tape on it so I assume it needed it but I've never seen the handle with the tape off. This Cali Girl is a 5 latch version. I'm not really that sure on the value but I've seen people asking a ton for ones in much worse shape. This one is far from mint but it's solid and has loads of mojo. I'm going to ask $995.00 shipped to the cont. 48 states... I will not ship anywhere else. I'm open to all offers, but when it comes to trades I'm really only interested in low watt amps.. preferably EL84 amps.

Note: the lefty Goldtop is not included (obviously) but I may be letting it go in the near future at a very fair price, so if you are interested in it PM me. This is the Steve Craw/Lefty Elmo GM makeover with a combination of vintage and high end repro parts.

Now the pictures: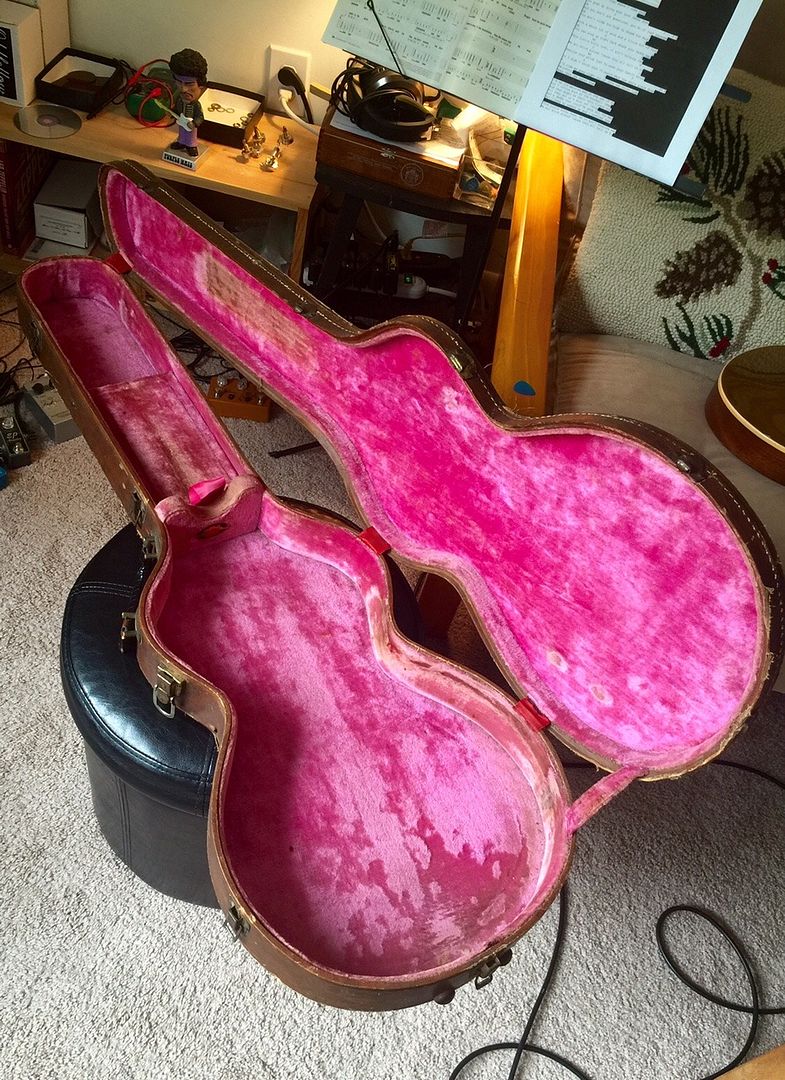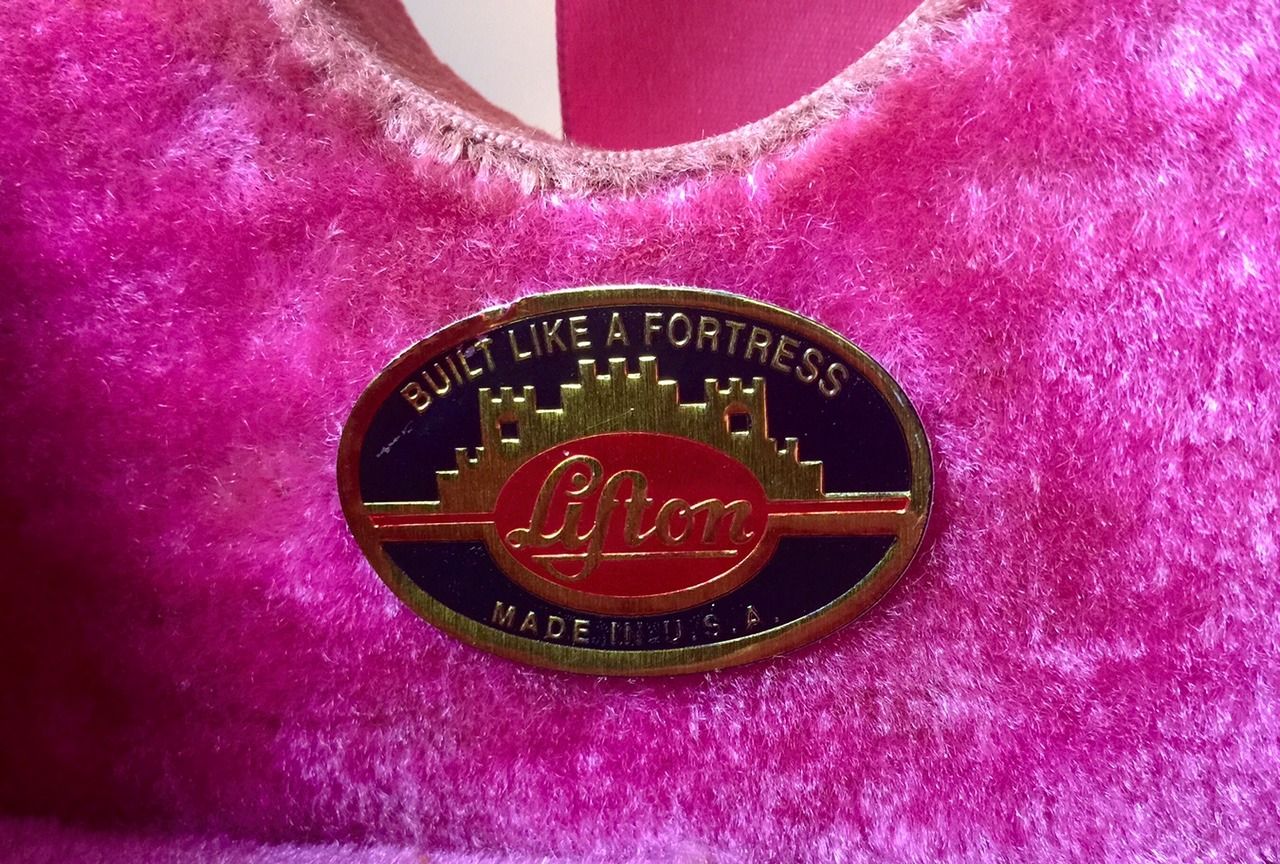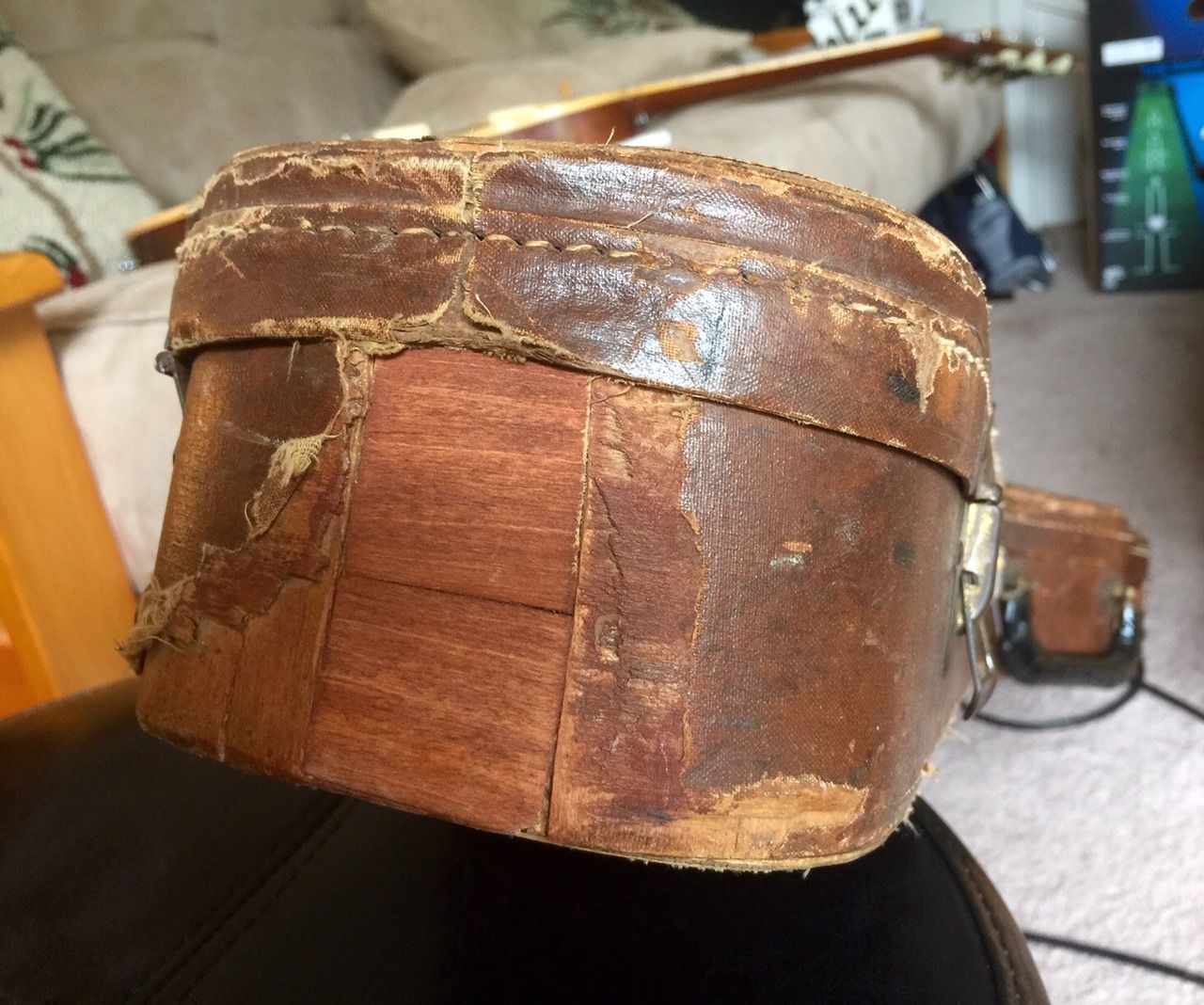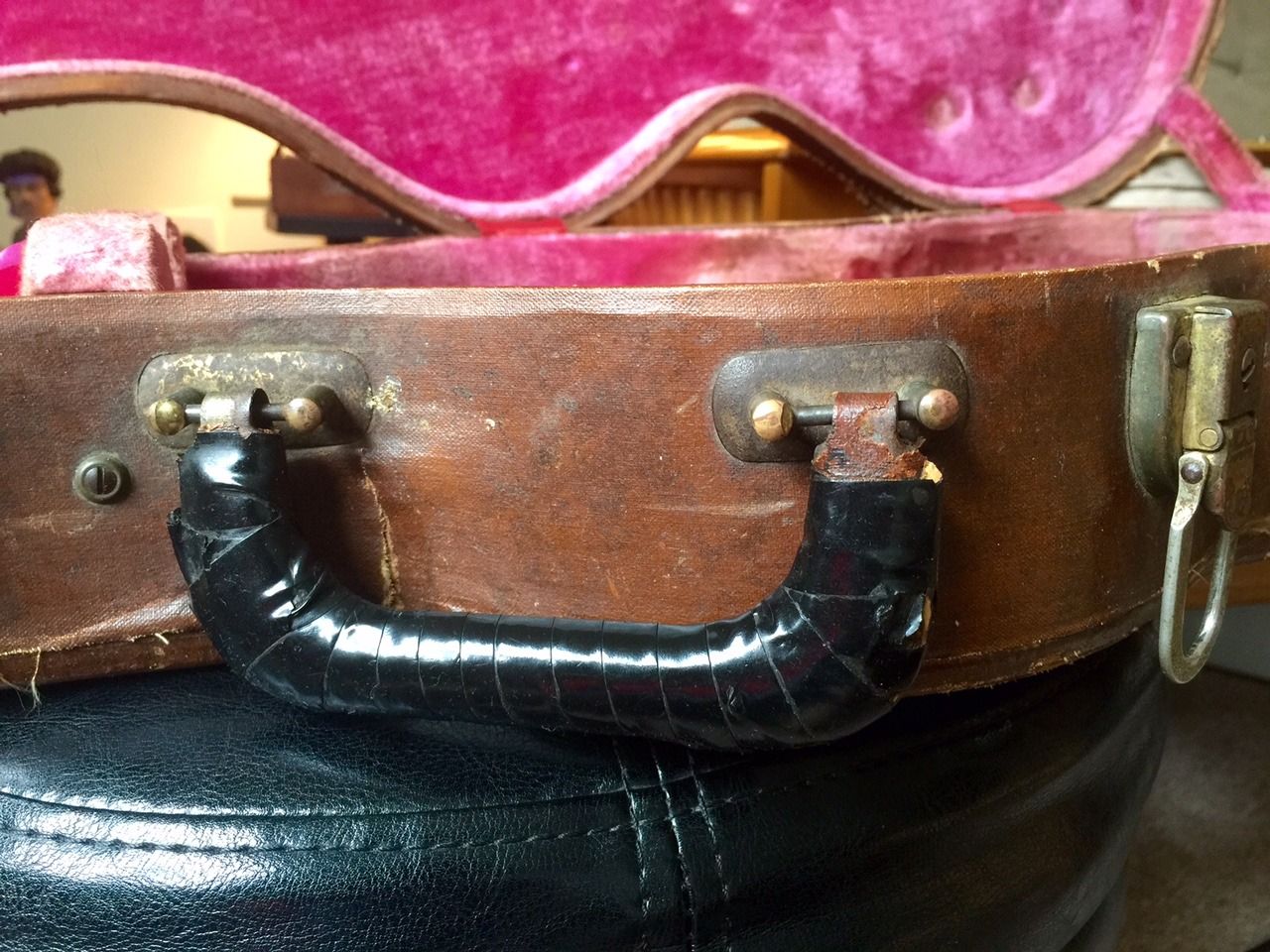 This is the roughest section so I thought it was important to show it.