Excellent shape with original box and all paperwork/stickers/manual/power supply etc.
Velcro added on bottom. Recently upgraded with a new old stock
JAN-Philips 12AX7WA
.
Incredible array of British crunch and liquid lead tones available. Very flexible EQ options allow
this pedal to work well with just about any amp you throw at it. Current street price on this
pedal is $299 and the 12AX7WA will run you another $55.
Grab this Plexitube for
$175 Paypal'd/shipped in the CONUS
.
Contact

[email protected]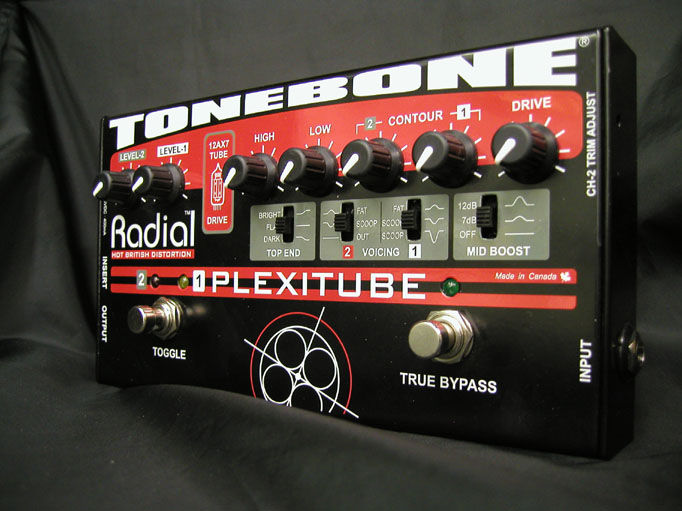 Here's a nice video demo of the Plexitube..
[ame=http://www.youtube.com/watch?v=go-ilMukOT4&feature=player_embedded]Radial Tonebone Plexitube Tube Distortion Pedal - YouTube[/ame]