@david.beason on IG
Silver Supporting Member
Joined

Apr 4, 2013
Messages

8,016
Reaction score

12,486
I recently converted to the Grolsch washer system after a couple of decades of being a Schaller guy, so I'm releasing all my other strap buttons into the wild. I listed the Schaller (actually Fender American Standard, but exactly the same) buttons on eBay and have already sold about half of them, but still have quite a few.
I decided this was worth a thread here mostly because I also have the MojoAxe aged version of the Schaller button, which also has screws that are made to fit Gibson guitars. In addition to not needing to use toothpicks, etc., the screw head also fits into the button's inner diameter.
I also have two pairs of gold Grover (again, just like Schaller) strap buttons, along with one set of strap locks.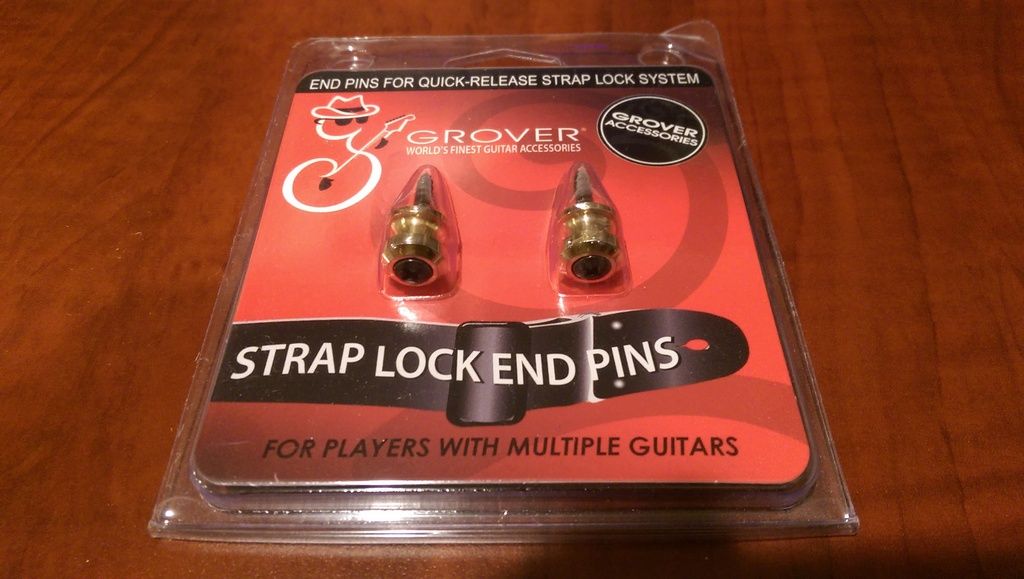 Finally, while we're at it, I have one set of Dunlop buttons (no screws) as well as an unknown set that I've seen fairly commonly, but can't identify.
Dunlop
Unknown
Here's what I'm looking for per set (all PP/shipped)...
Fender American Standard (i.e., Schaller) chrome: $5/pair (4 sets remaining)
MojoAxe SLB-A aged nickel: $8/pair (4 sets available)
Grover (i.e., Schaller) gold buttons: $5
Grover (i.e., Schaller) gold buttons with locks: $15
Dunlop buttons (no screws): $4
"other" buttons with screws: $5