Joined

Dec 6, 2010
Messages

666
Reaction score

88
Hi Everyone,
I'm selling my Epiphone '56 reissue GT to fund the purchase of a custom built guitar that I put a deposit on last year. I should be getting the guitar in a few weeks so it's time for this one to go. This tears me up because I've really fallen for the GT! There has been quite a bit of talk on the forum recently about the quality of this model. As far as Epiphones go it seems to be one of the best you can buy save for the Elitists. This particular one has been upgraded with a bone nut and genuine Gibson mini-humbuckers (which retail for over £100 a pop!), which sound soooo sweeeet, and comes with a hiscox hard case. The neck is medium chunky. The condition is fair... has some light scratches and dings on the back but the front is fine. The serial indicates that it was made at the Unsung factory in Korea in January 2005. I'll also throw in a 0.022 and a 0.015 Russian PIO caps which I was going to install, but never got round to doing. It's been set up with a set of D'addario 11s... I'll actually include a spare set, minus the one I had to replace; I can't remember now, it was the B or G string that broke. I'd prefer a local pickup (I live in London and could meet you at any of the main train stations) but can ship it within the UK for £20 insured. Payment via paypal gift and buyer picks up the fee, or cash if you're picking it up. How much, you ask? £300 ONO. I think this is a fair price seeing as just the case and mini-humbuckers alone would cost £300 new. PM me with any questions

OK... so here are some photos...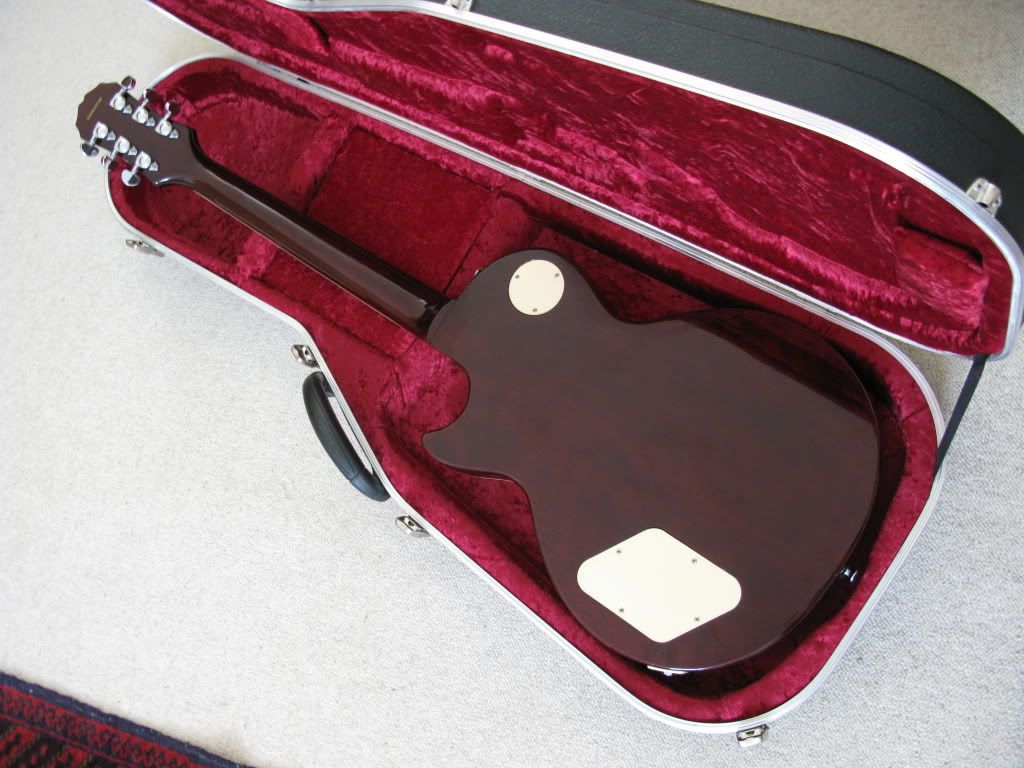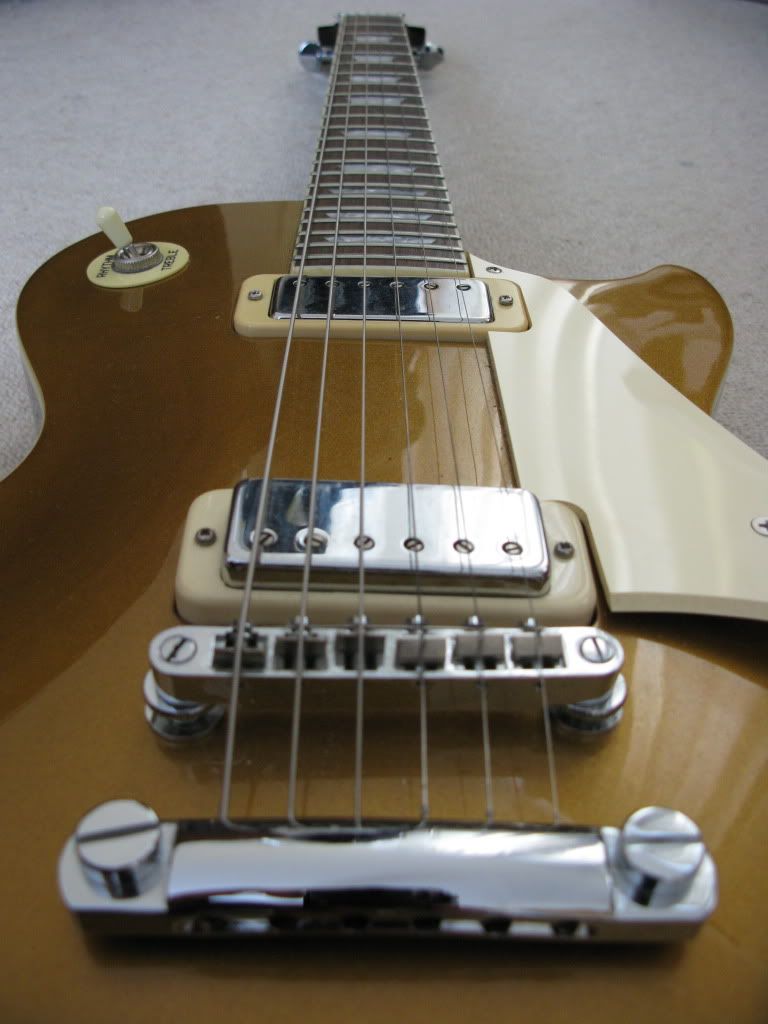 This was taken with my camera phone so sorry about the quality.