Joined

Nov 21, 2008
Messages

1,695
Reaction score

2,214
I have always found it difficult to throw away the left over pieces from body blanks. I had an assortment of these scrap pieces and came to the conclusion that I must either toss them in the garbage, or make something out of them. I decided on the latter.
This is going to be an all Mahogany LP. Well, more like a non-maple LP. The body and top is made up of Honduran and South American mahogany, Korina, and Spanish cedar.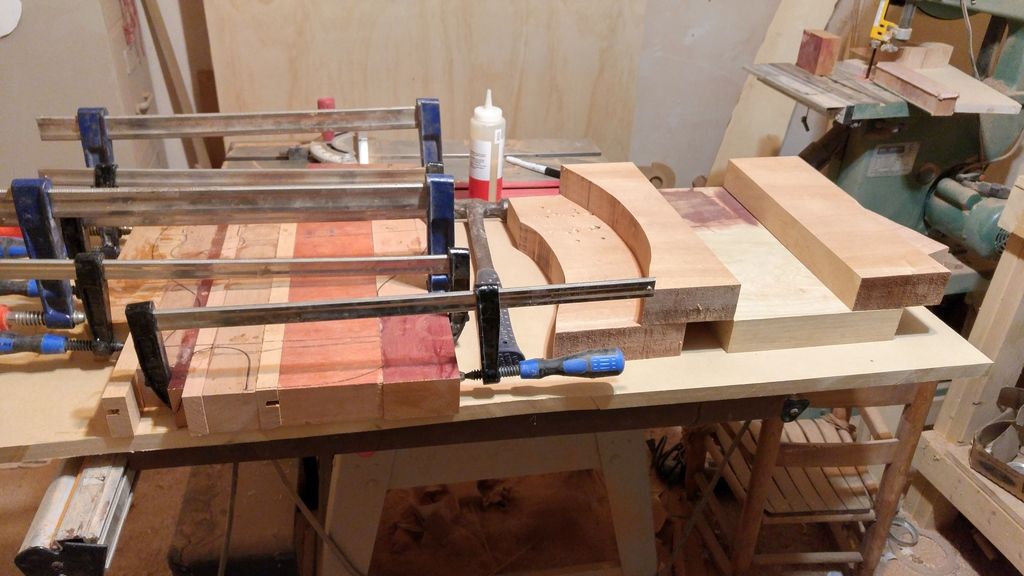 I joined the pieces so that the seams of the body and top are perpendicular to each other for maximum strength and stability. As you can see on the top, I also have a "wrong way" grain piece in the top. Truly monstrous.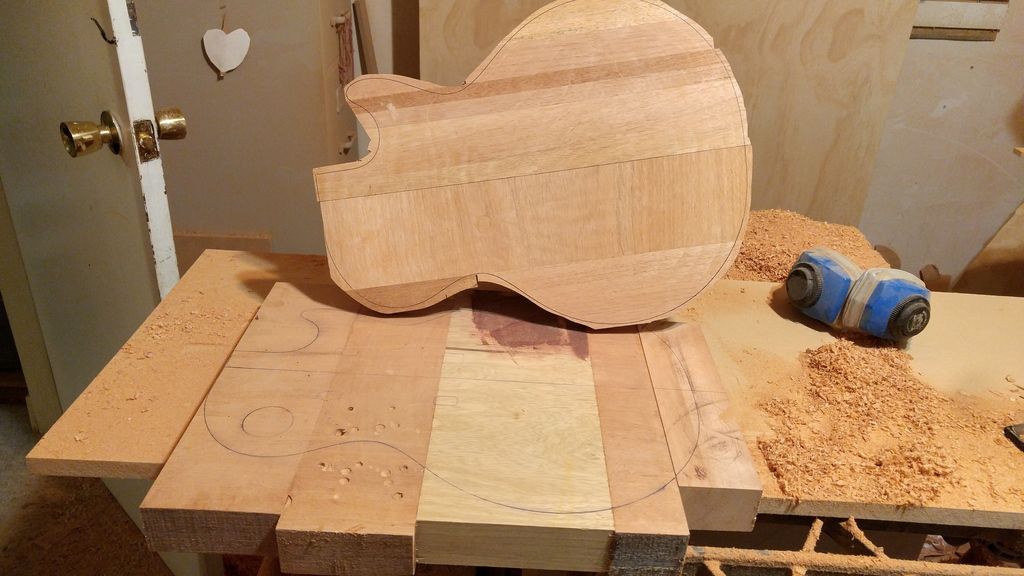 In spite of the fact that the top is 8 pieces, I cannot tell any sonic difference from a solid piece. It is incredibly lively; airy, and woody.