Joined

Sep 28, 2014
Messages

10,929
Reaction score

14,634
went to the dealership, cash in hand ready to buy a car. VW R32 with only 43K miles, one owner, clean car fax. priced a little high but I'm good at negotiating and the car looks super clean in the pictures. seems like a no brainer, right?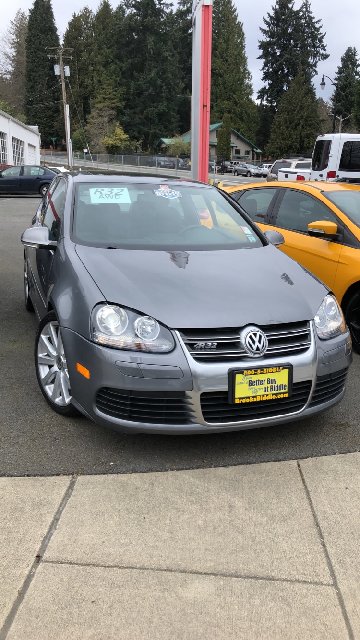 I did the initial walk around and seconds in I knew despite the low miles, this car was not treated well. there were normal scratches and things that come with age. however, there were two red flags. one, the tires were really bad considering what car they were on. running tires until they are dead on a honda accord is one thing but it's a whole different thing when it comes to AWD sports cars.
the second was that the front bumper gap on the passenger side did not line up. I got down on the ground and noticed it was not just that it had popped of the bracket but that there was actually bent metal underneath it. on top of that the inner liner of the fender well was all torn up from the tire rubbing. when i said something the employee just said "huh, I didn't notice that."
they guy tried to get me to commit to buy before we even settled on a price. I offered $15,500 given the damages but he said they wouldn't budge more than $100 on price. so I left.
tl;dr
just because a car has low miles and no big dents doesnt mean it's in great condition.