Joined

Nov 4, 2009
Messages

280
Reaction score

173
...aka looks like everybody, just about everywhere, is about to get a Phaez
Seems like a lot of good people are going to be behind this project, some very good documentation is being put together by Rayzer59 with Randy's full support, and I had the privilege of reading the first draft (thanks Ray) and I can say that it will be massively helpful. Anybody with hands and a soldering gun will be able to put this thing together.
On to the build.
I'm at the very beginning, the kit is sitting pure and quiet waiting for lazy me to sort out all the parts. Randy shipped the kit with the following parts already mounted on the chassis: OT, PT, tube sockets, power/standby switches, power plug, grommets.
Will start a list of parts that are not included (so far, all of them are items that anybody starting a project like this should have in their toolkit/garage/"i know i have one of those somewhere" places):
- tubes (2x12AX7, 1 of EL34/6L6/KT66/6V6 - circuit is self biasing so yes it will take any of those power tubes)
- buss wire (i get it from Tubedepot, using 18AWG)
- industrial strength glue (Goop, as per Randy's instructions)
- the knobs for the 5 pots (great opportunity to add a personal touch)
Will maintain this list as I progress with the build.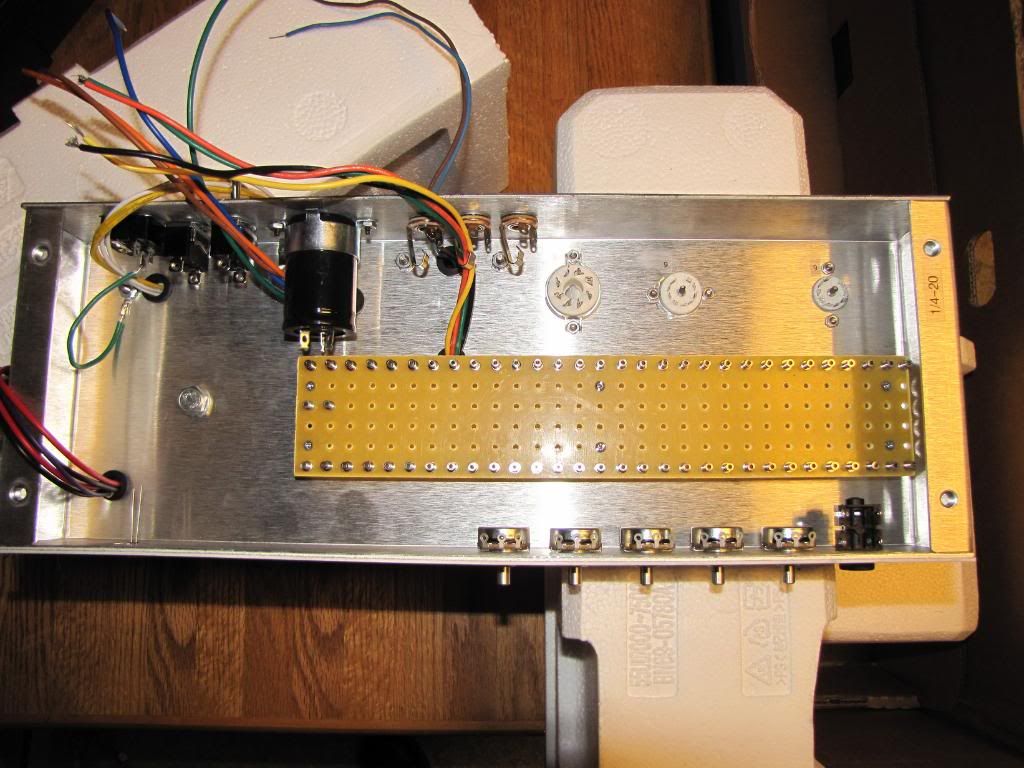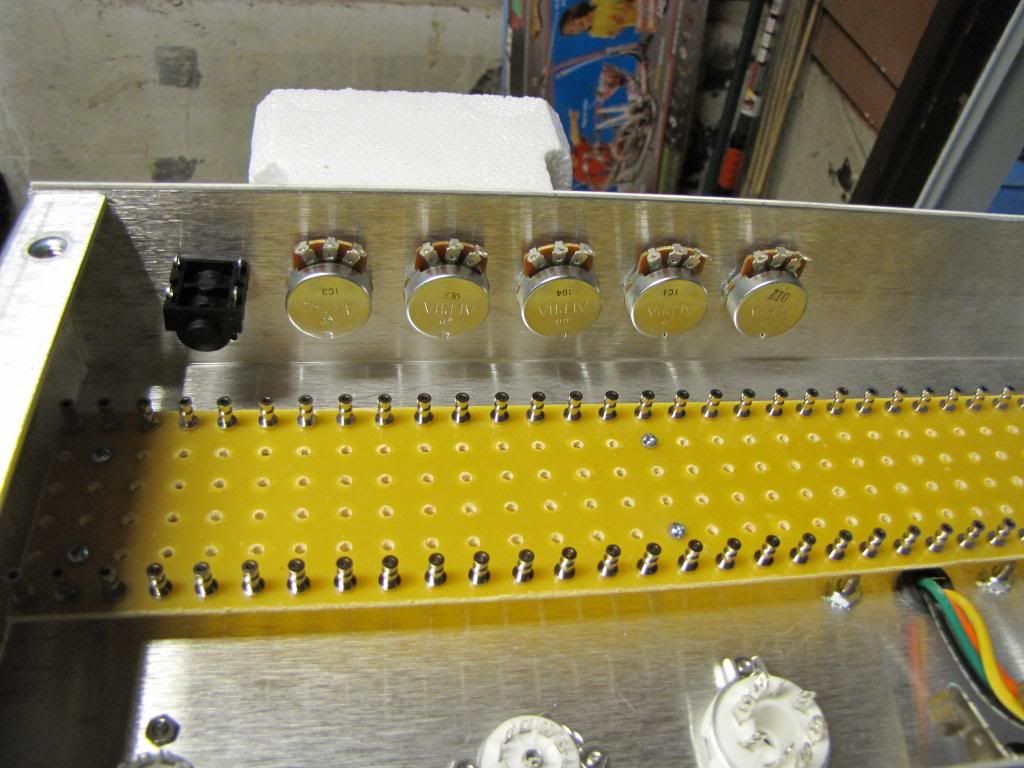 Next stage will be sorting the electronic components and measuring them for accuracy.
Turret board will go out, to make some room for the input cable installation.
I think I will solder the bulk of the components on the turret board with the board removed (easier to work with the board as it is a flat surface when out of the chassis).
Most importantly, everybody's input is welcome here, as this would, ideally, become a reference guide for building the DC10W.