Joined

Mar 18, 2007
Messages

18,580
Reaction score

52,122
Hi!
This will be a restoration of an AL-355 Alex Lifeson signature model guitar from the Gibson Custom Shop.
The title of the thread says "restoration" but really it's going to be a repair because it came from the factory with a lot of issues.
The most infamous issue is the location of the "volute". It's CNC carve co-ordinates were programmed 1 inch off!!! So the crest of the volute lands in between the nut and first fret. I'm going to remove the existing volute and replace it in the correct position.
Here are some photos of the AL-355 volute: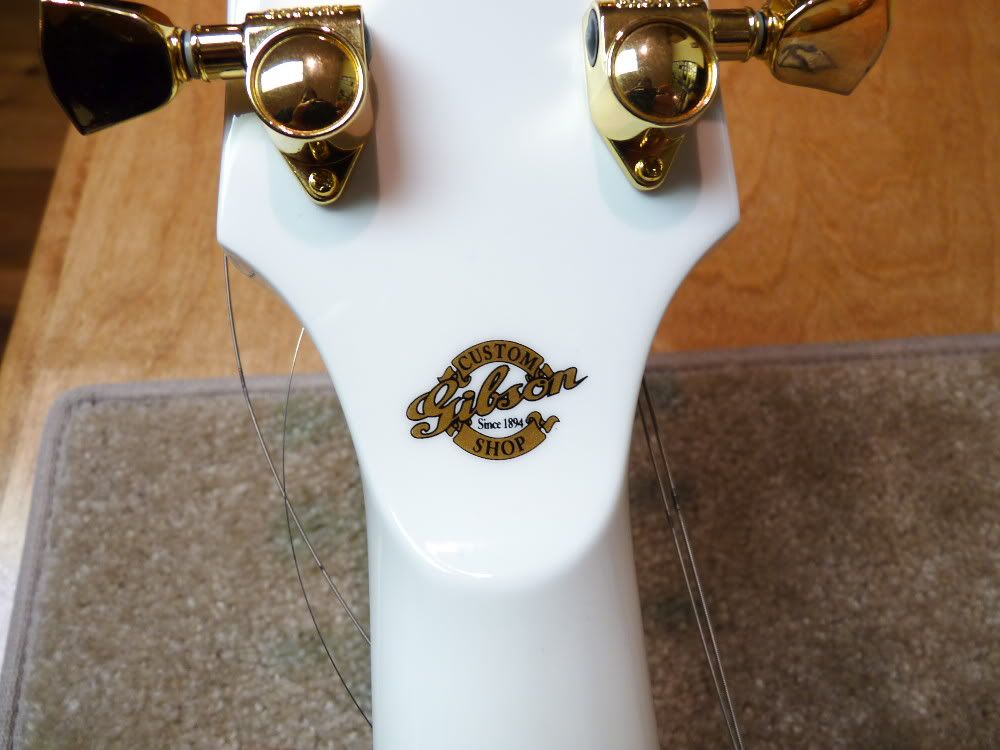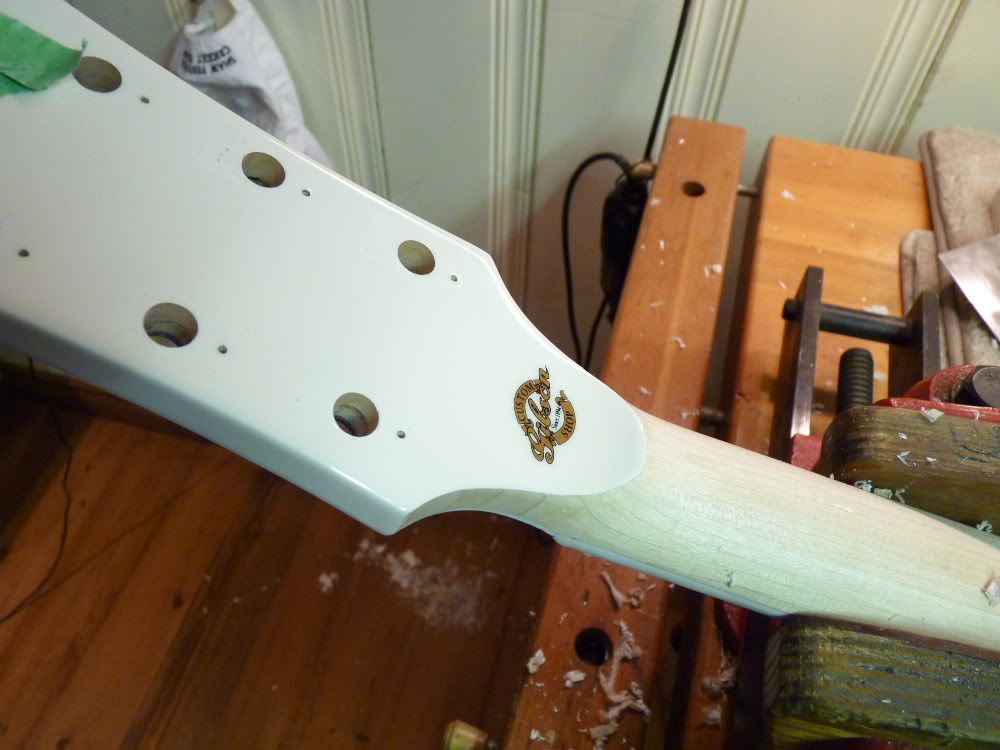 I had a 70's 335 in the shop and was able to compare volute locations. This one looks correct to me, and also it looks like the same location as Lifeson's '76 ES-355 as I recall.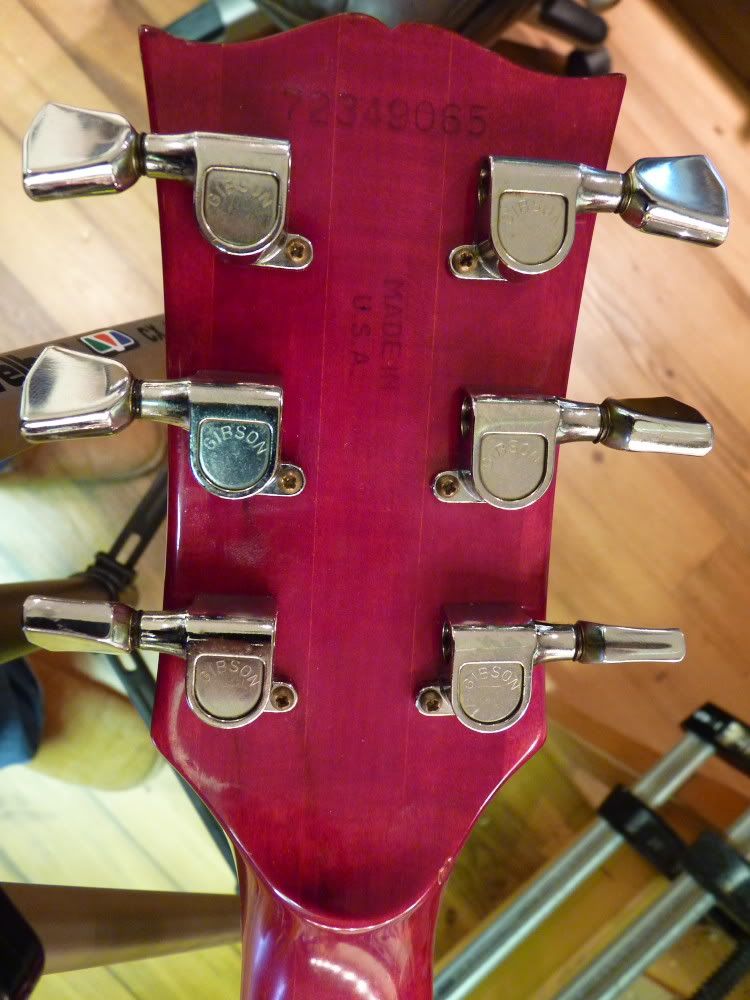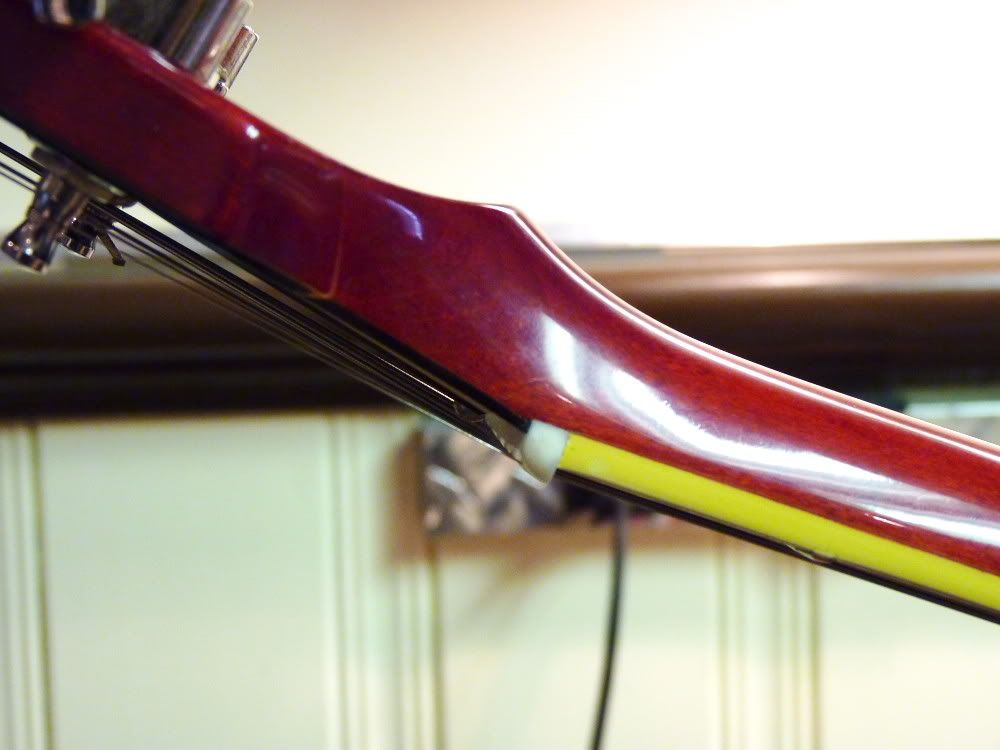 There are finish problems as well...the lacquer is cracked all around the inlay on the peghead, my guess is that it was finished before the epoxy for the MOP was fully cured.
But that's not all, there is a blemish, a bunch of greyish dots and specks on the face of the body. It's underneath the clear coats. Also some of the binding scraping is very uneven, and very aggressive. There are some pretty big ridges where the scraper dug in deep.
While I'm at it, I'm going to fix the location and mounting of the pickups. They are not on centre and also mounted out of square! Because of that, they modified the pickguard to try and fit that mess....sheesh!
Stay tuned