Joined

Jan 12, 2017
Messages

92
Reaction score

70
I was looking at Tokai Love Rock's for sale on eBay uk. My idea is to buy a Chinese model to strip and upgrade... when I saw this one for sale for £300. A higher price than I would expect to pay for a good secondhand Chinese model, however this one had been upgraded.
The upgrades were mostly the things I wanted to do, Kluson tuners, VTV CTS pots and better pickups, in this case Gibson '57's. The fretboard looks as though it has been stained, a 3 screw 'Bell' trussrod cover, larger screw for the pickguard, all I had to do was change the original Ping Well bridge and stoptail.
The reason I posted this here is that I don't know what model this is. As usual, the seller didn't state the year or model, when I questioned him about this he said that he bought it new about three years ago and he didn't know which model; in the time it took for him to answer, I missed it!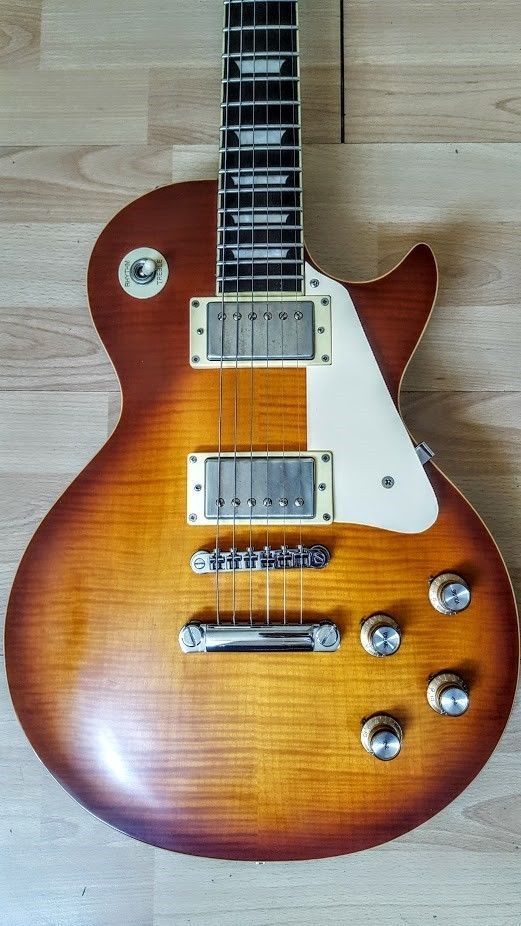 As you can see, the finish is matt, I can't find a recent Chinese model with a matt finish. I noticed something a bit odd, look where the cutaway joins the neck, is it normal for this to be so low? I checked a Chinese Love Rock for sale on another site and the cutaway looks higher...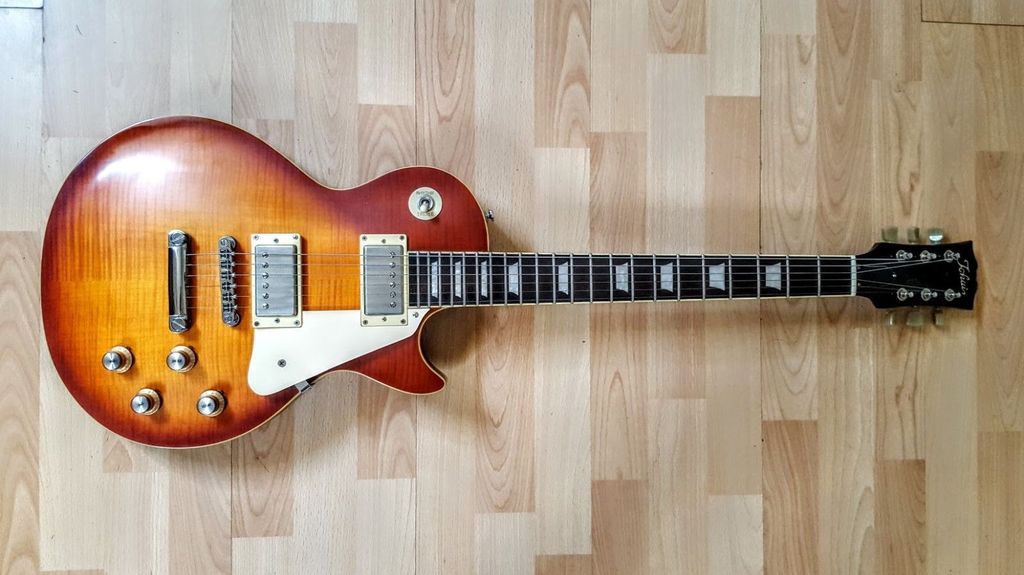 Even though these are Chinese models, I would have expected Tokai to be more precise with the body shape, or is this normal?
More images: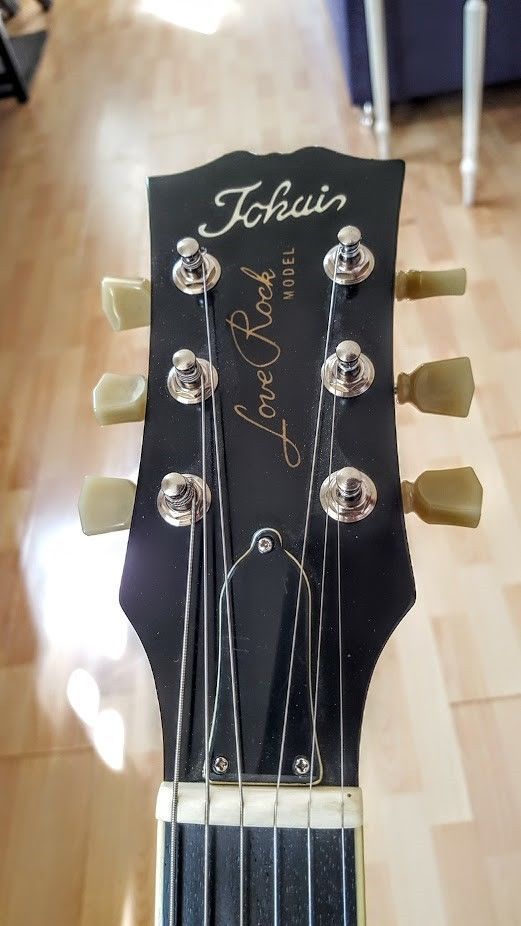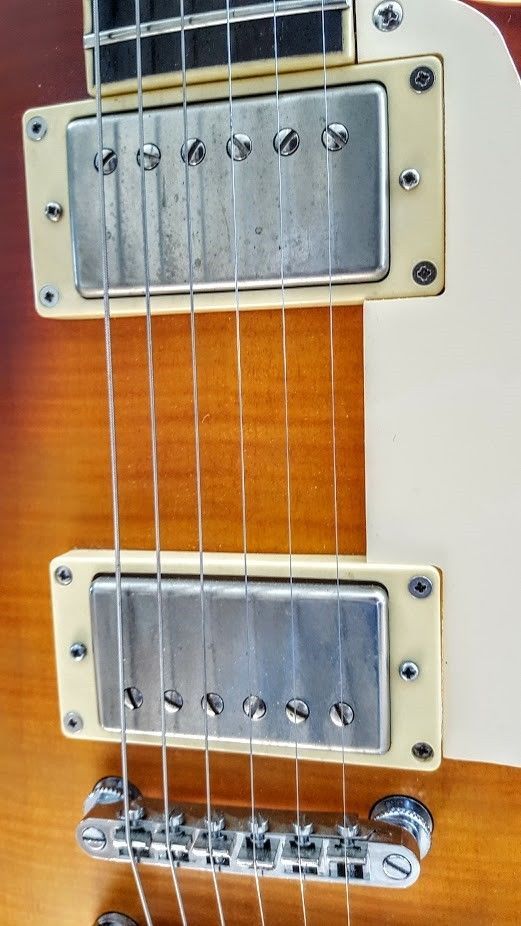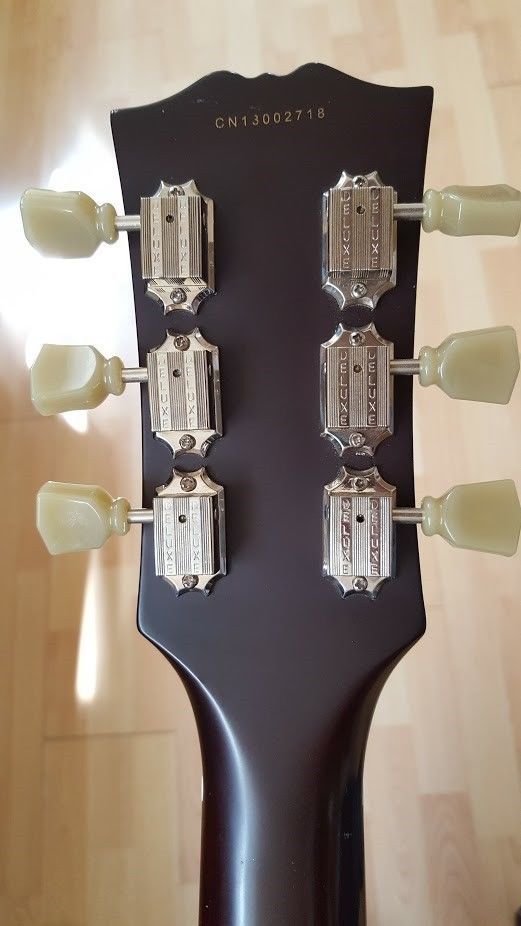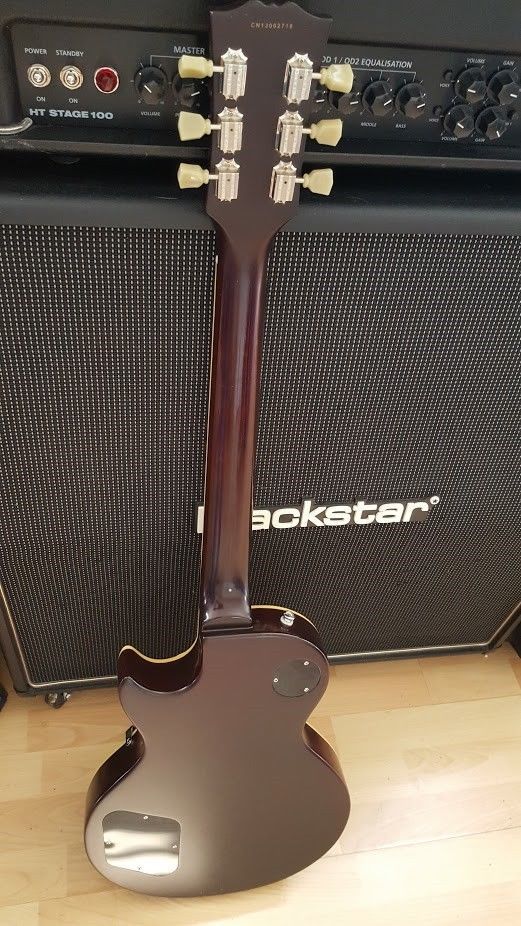 The seller claimed that he bought it from Hollywood Guitars and that it is the same as this model, UALS48-MVF. I don't think this is a fake, it's such a low model; I'm just curious!
http://www.hollywood-music.co.uk/tokai-love-rock-matt-violin-finish-electric-guitar/
Perhaps this guitar has been in the shop for a few years?