Joined

Aug 17, 2009
Messages

187
Reaction score

42
Well you guys it has been a while since I posted but things have been crazy with both my job and with my band. But I have some exciting news.
A few months ago I started working on a double neck guitar using this template I made by tracing my stratocaster.
But before I can subject any serious wood to this (I bought some really beautiful Mahogany to use someday) I figured that I should try out the templates and make a prototype so I can tweak the design where needed. So I bought a sandwich pine table top that was big enough for me to rout a body from and used that one as a try out.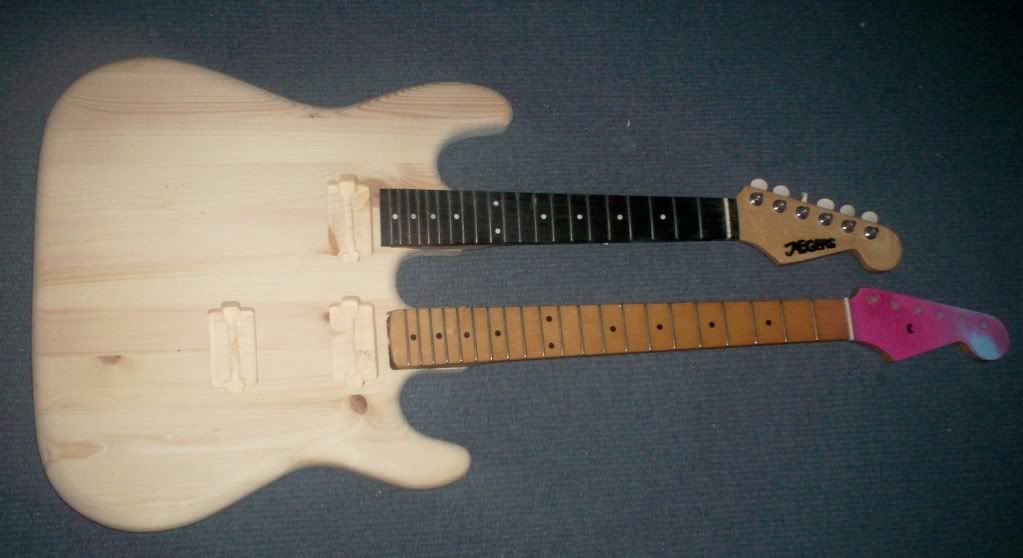 Right away I discovered a flaw in the position of the neck pockets, the necks are too close together, so I have to angle them a bit away from each other.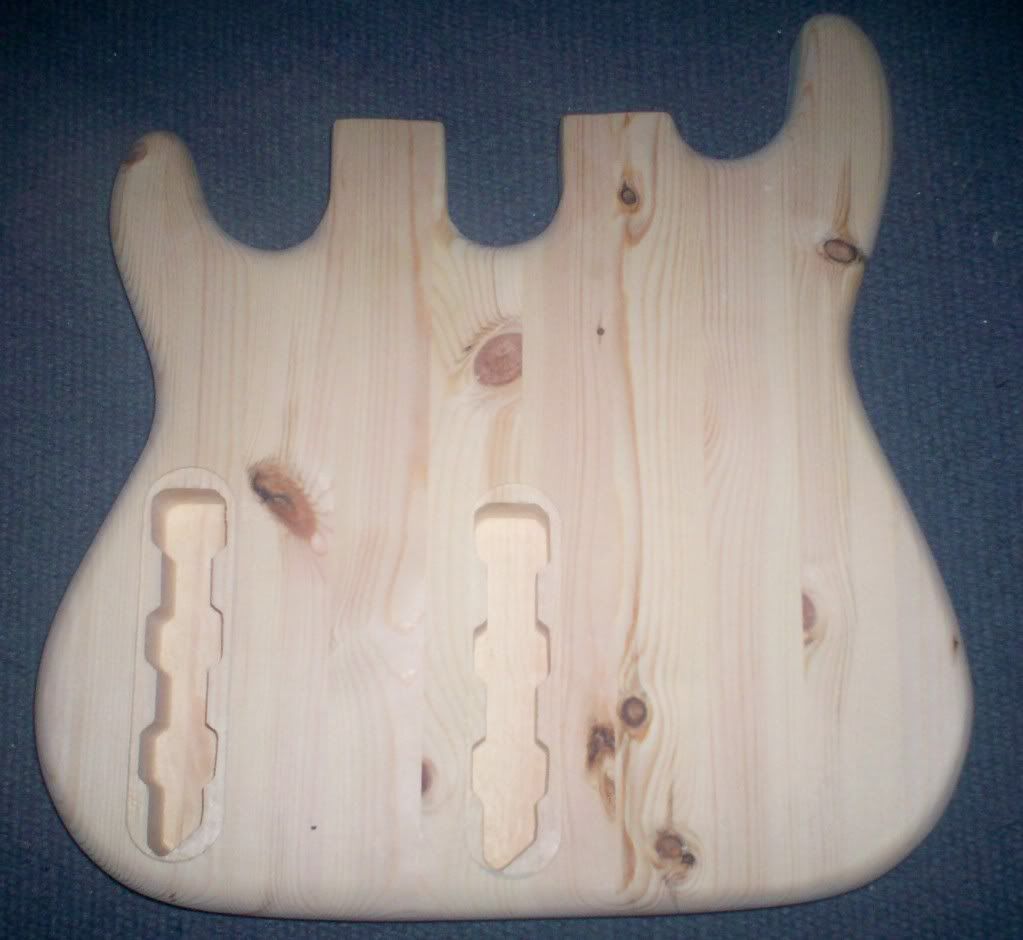 Flip the body over and you'll find what I'm planning for controls each half will get their own pots and switches. The switch for switching necks will be at the bottom end of the upper half control cavity of the guitar, neatly out of the way when you don't need it and readily available when you do.
Anyway, I just got the body back from the guy who was painting it for me.
I asked for a vintage Fender cream color, like the strats that Yngwie Malmsteen plays, I got my wish.
Now all I need to do is assemble it.