Joined

Jun 2, 2012
Messages

1,482
Reaction score

2,287
I don't fix guitars for a business, but will work on them for friends - thus the quotes around "shop!"
My buddy brought this BC Rich in to me, along with another 80s one, yesterday. The strings were older than my kid, and the pots are in awful shape, so we'll see what I can do after Thanksgiving.
I have zero experience with BC Riches. Any of you able to ID this and give me some info? (Yes, it's a Floyd Rose and yes, I took all the strings off - figured I'd give the body a good cleaning and oil the neck without dodging strings.)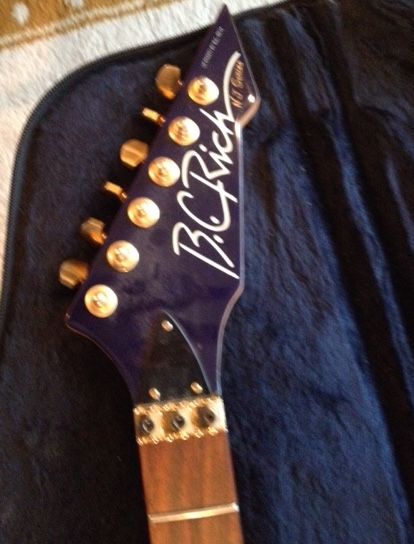 I also sent a note with pics to BC Rich.