Joined

Oct 2, 2011
Messages

379
Reaction score

1,015
Working on something I've been calling the psych-o-caster - inspired by my desire to do an "art" guitar with a face featuring a lot of texture.
Started with your typical cheap strat body, roughed it up...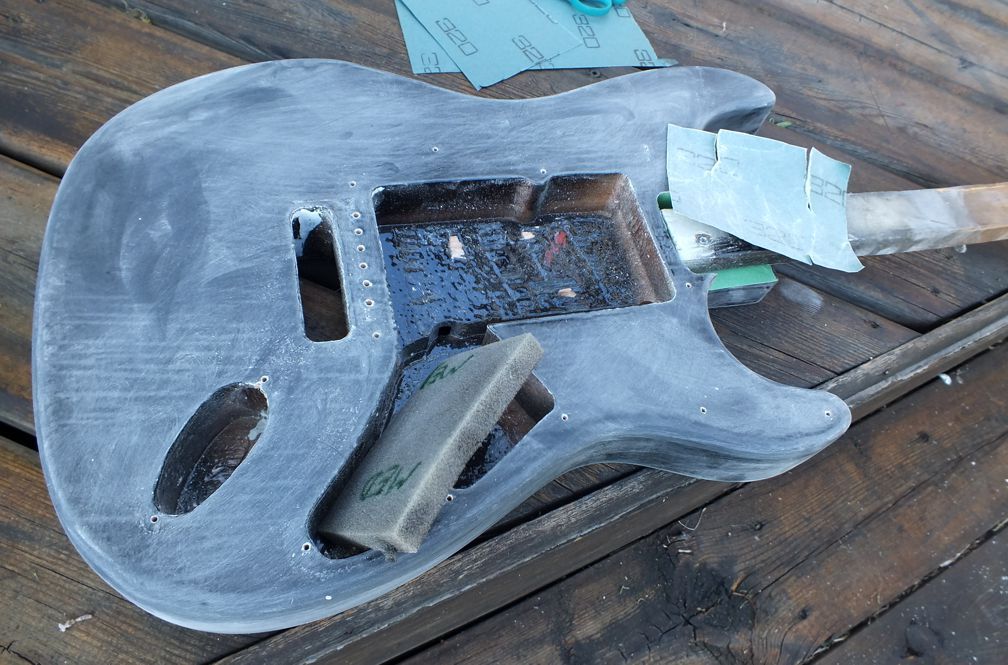 painted white about five coats, and barbequed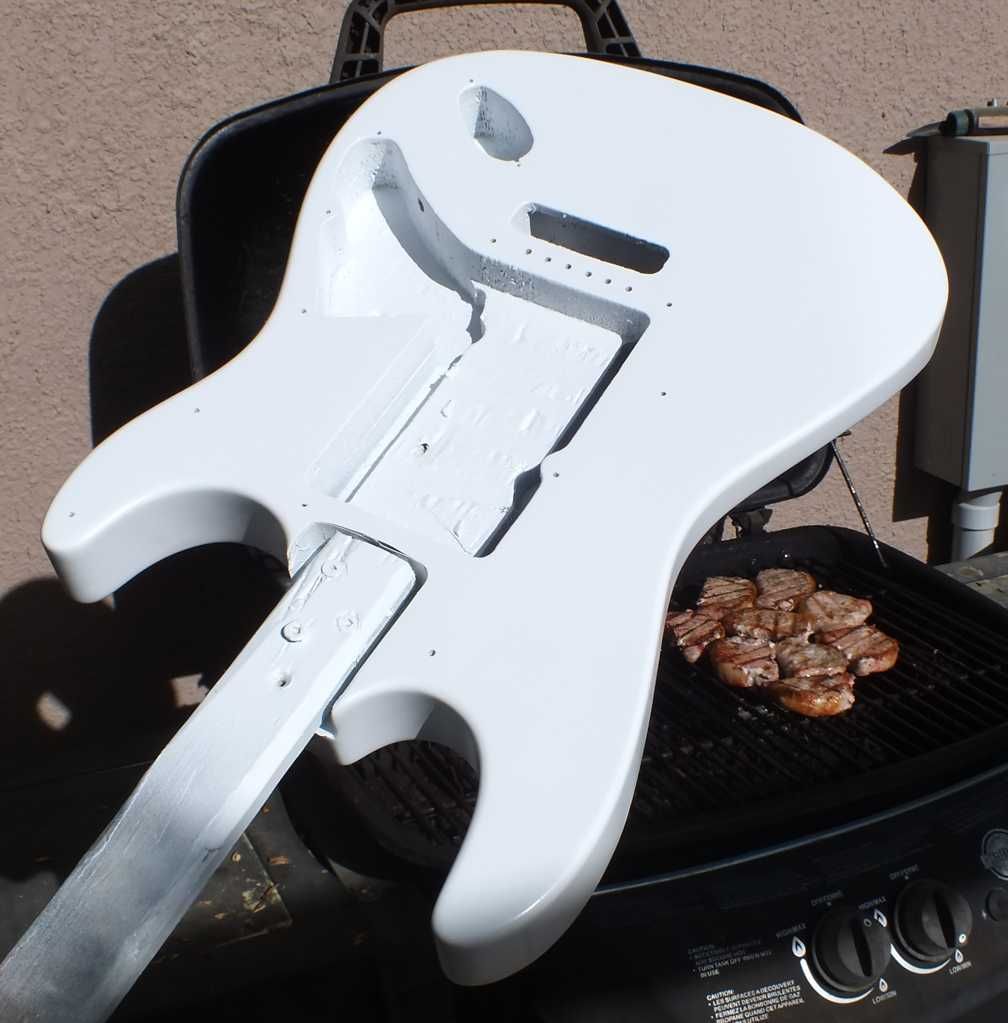 vectorized Edvard Munch's The Scream, (public domain), with digital magickery, and got some pre-cut sign vinyl printed up.
Weeded the vinyl, (kept the negative image) laid it down on the front with the WBW guard carefully fitted and carpet taped down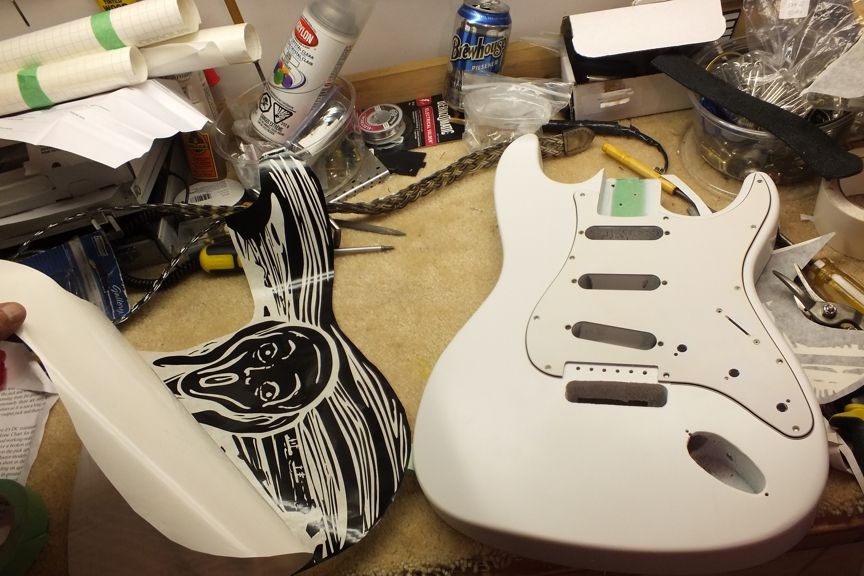 Got out the dremel and various bits and had at 'er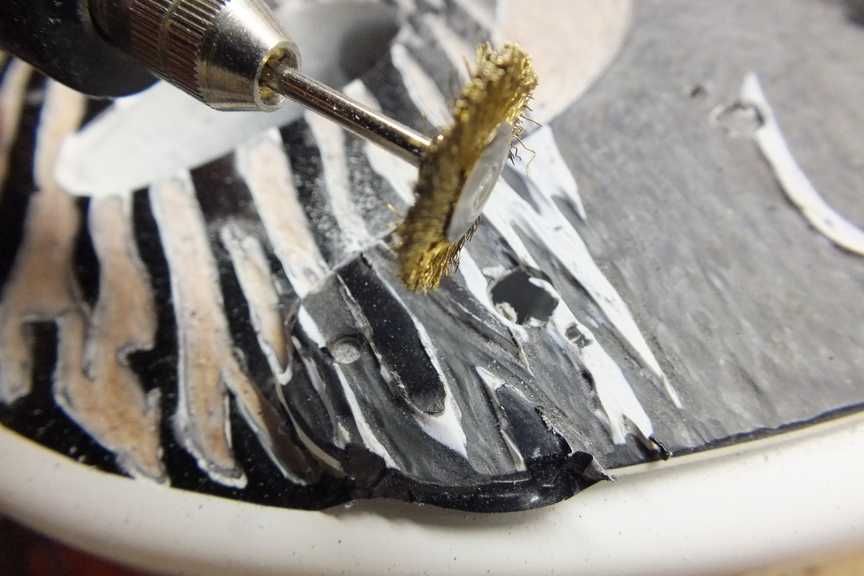 cleaned up the crevasses a bit and a lot of small bits of white left on the de-layered pickguard with the wire brush
Pulled the vinyl off the guard to reveal the top white layer - I should add all dremelling work took nearly three hours, or in shop time, probably four and a half wobbly pops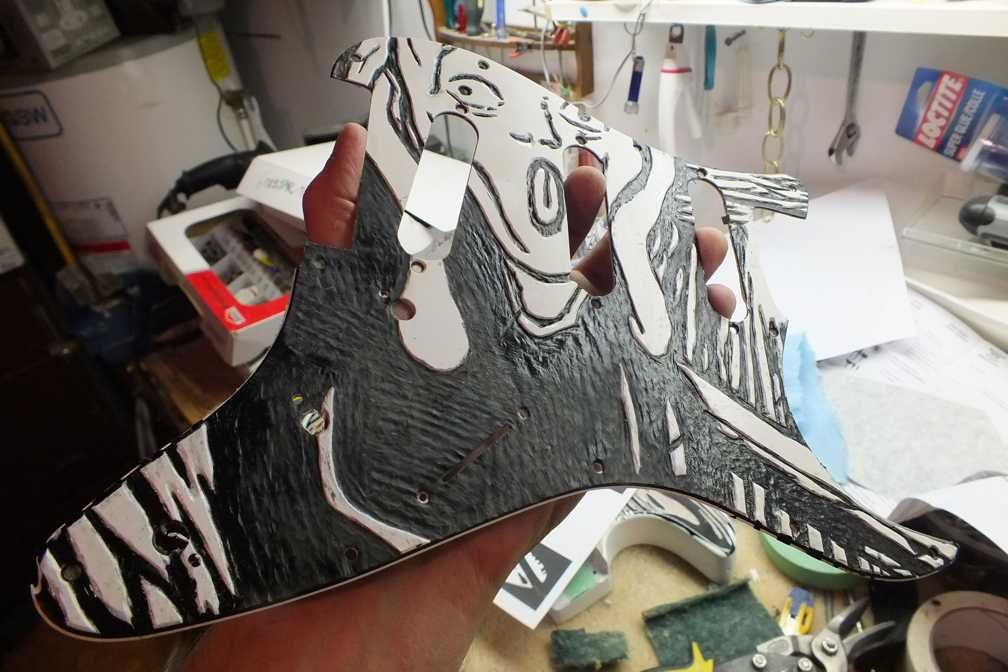 masked front and shot black into the cracks, leaving the vinyl on as a mask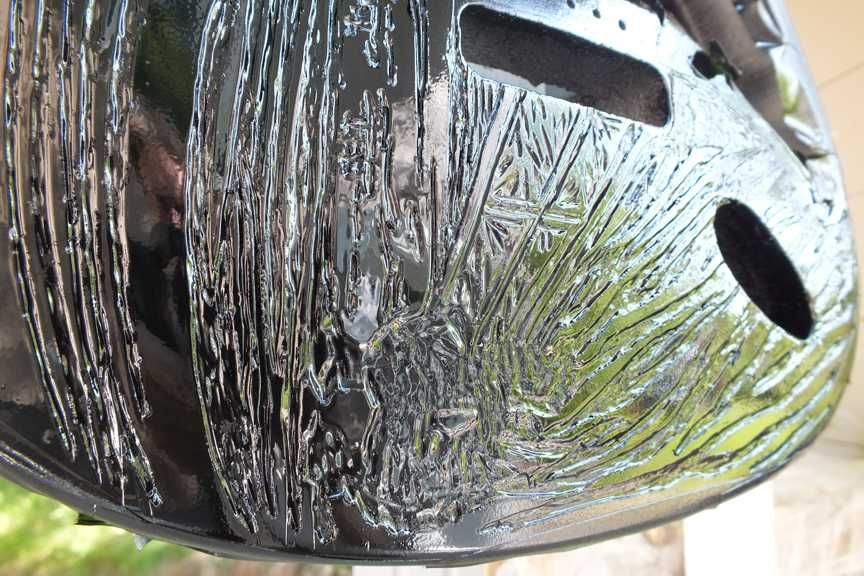 pulled the masks...
Still need to do some light wetsanding to get rid of some errant black paint where my masking techniques failed me... I'm not sure if I will fill the crevasses or not... it's a bit rough on the forearm bevel, maybe I'll weldbond it level strategically on that part. Anyway, thought some folks here might be interested in this process which
I claim full patent on
.
as if anyone else might be deranged enough to try it.
as always much more detail on my projex at my main project thread:
https://www.aguitarforum.com/threads/tvvoodoos-insanitarium-slight-return.255/
more to come if there's any interest
Last edited: