Joined

Oct 17, 2007
Messages

570
Reaction score

619
In the UK through Facebook there has been a grassroots movement hosting a Gathering For Gary in his adopted home of Brighton, England. The weekend of Gary's birthday surrounding the 4th of April there are tickets for sale and many of Gary's fans are banding together to raise funds for a statue of Gary Moore in that town.
The Gathering for Gary Facebook page with ticket information I will post the link here. Many artists are donating their services including ex-Thin Lizzy guitarist Eric Bell a fellow Ulster man to Gary. The weekends events include visits to local haunts of Gary's and two events at local pubs that Gary had played at. He had moved to Brighton to be closer to his children and made a home for himself in Brighton.
https://www.facebook.com/groups/TheGatheringforGary/
The Facebook page "I am a Gary Moore Fan and Proud of it"..which could have been my own personal mantra over the years!
https://www.facebook.com/groups/iamagarymoorefan/
There is a yearly event in Hungary organized by Zoli of The Lord of the Strings the Gary Moore fan site which though quite far away for most fans is well attended and there have been tribute gigs in Ireland for Gary before.
In the case of Phillip Lynott there has been a "Vibe for Phillo" for several decades and there are several statues of Lynott in Ireland, as well as Rory Gallagher who is remembered in this fashion as well.
So it's time for Gary, five years on from his death. There is the upcoming sale of some of Gary's considerable gear this summer.
That Gary is gathering new fans as the years go passing by is fantastic.
That it is taking the actions of fans to help remember Gary is encouraging, it's just sad that a musician of his stature just seems to appear forgotten in the industry.
The power of the fans is sometimes required...
I have a question for the US Gary Moore fans. Did anyone attend a concert by Gary at the Universal Amphitheater in Los Angeles on Wednesday May 20th 1992. This was the start of the "After Hours" tour. Gary had two US shows scheduled, the LA show and the NYC show at the Beacon Theater which I attended, the first and only time I ever saw Gary live.
I never heard any review of or any audio/video of this show so my question is, did this concert ever go ahead?
The show is listed on the two concert t shirts I bought but never have over the years heard about this show, here is a ticket stub: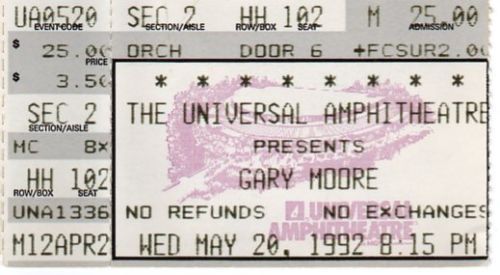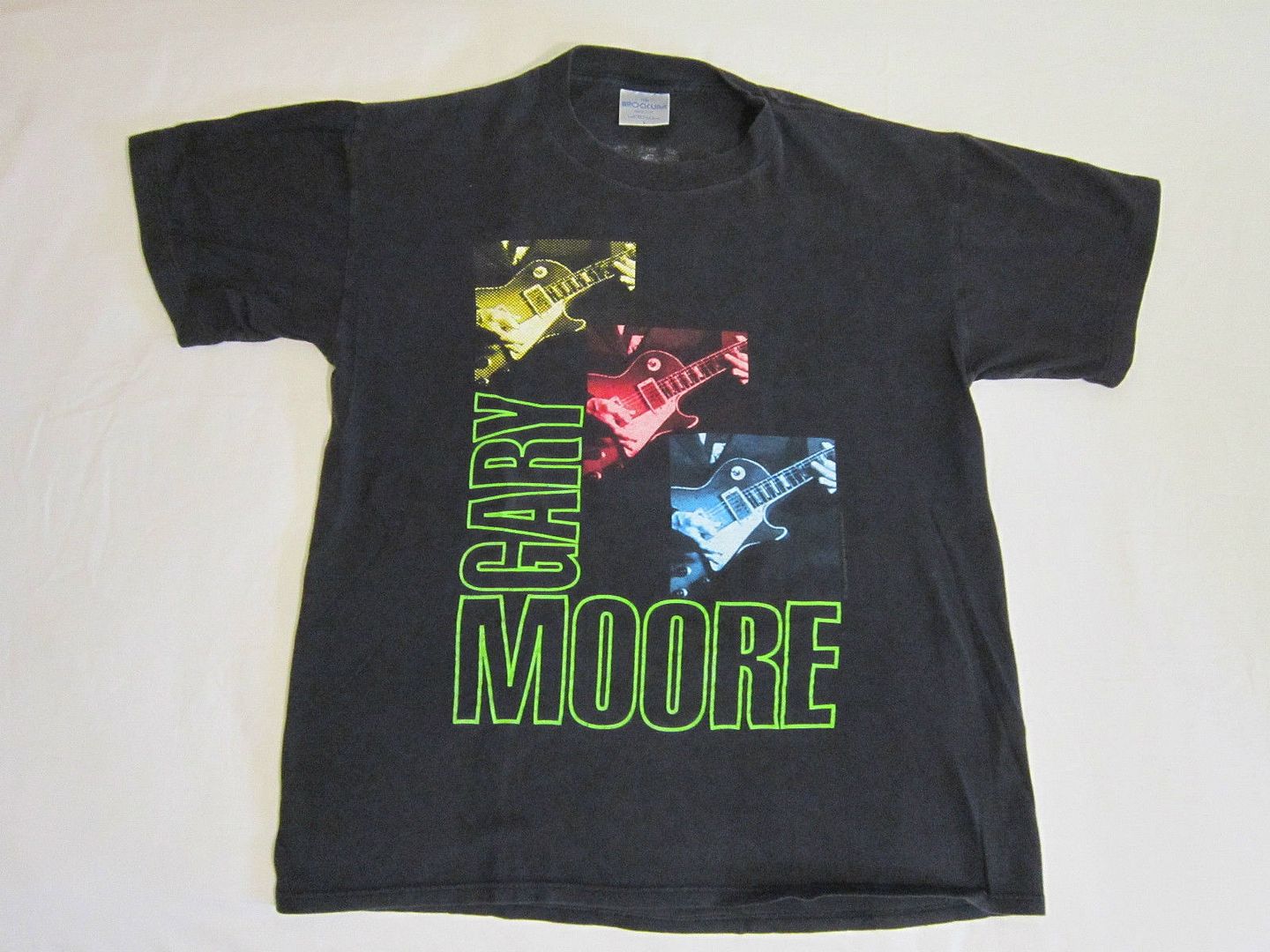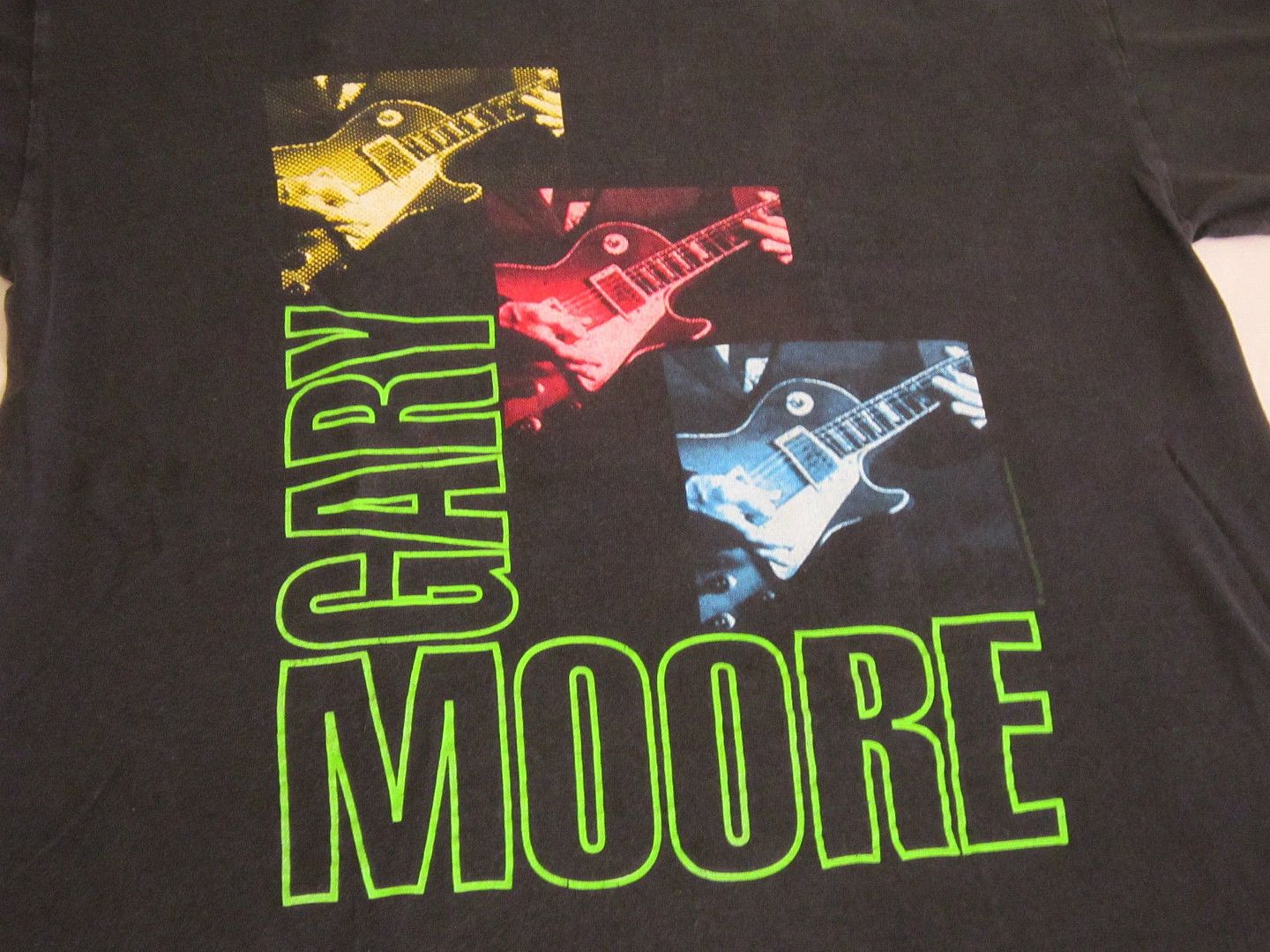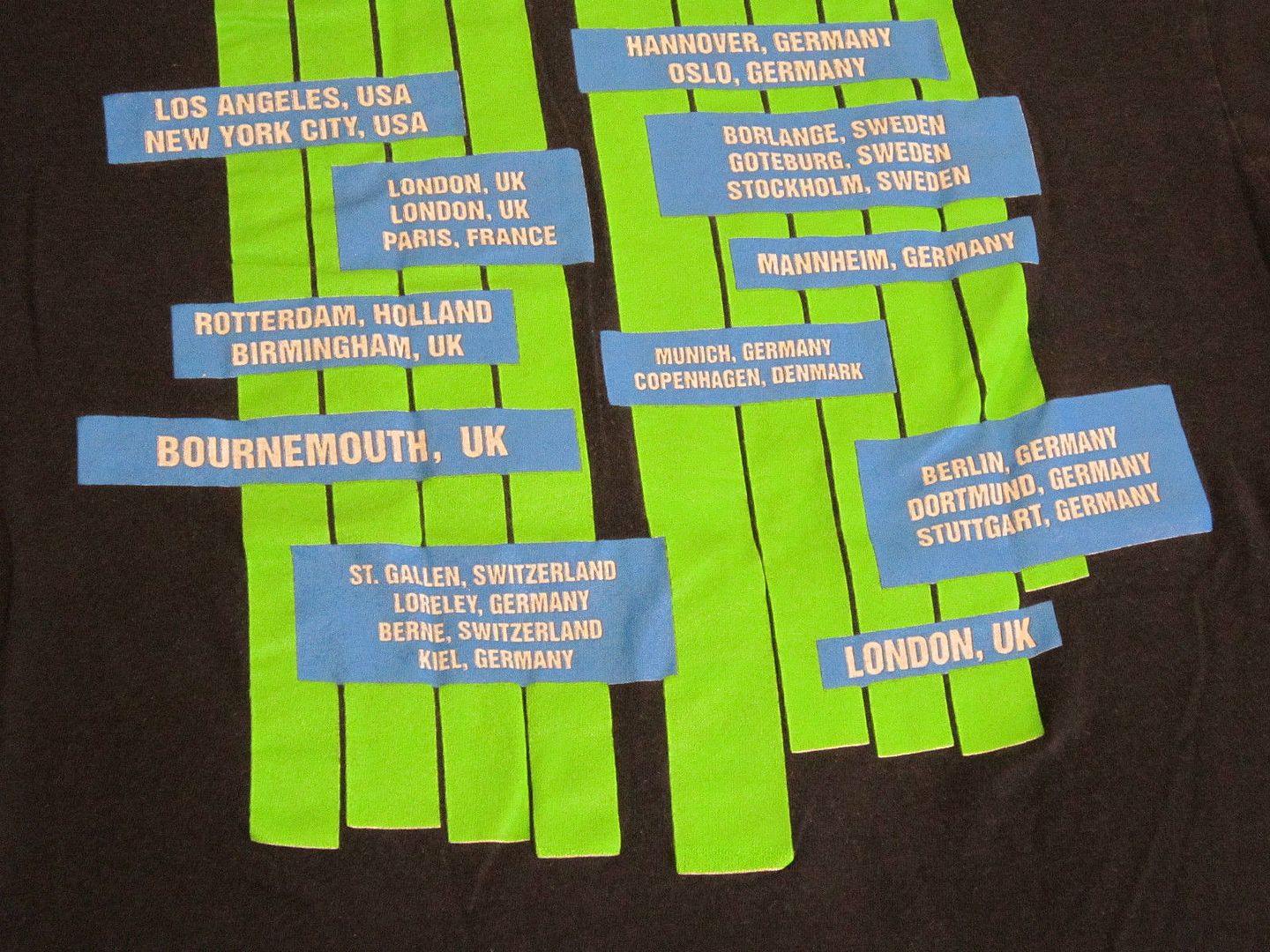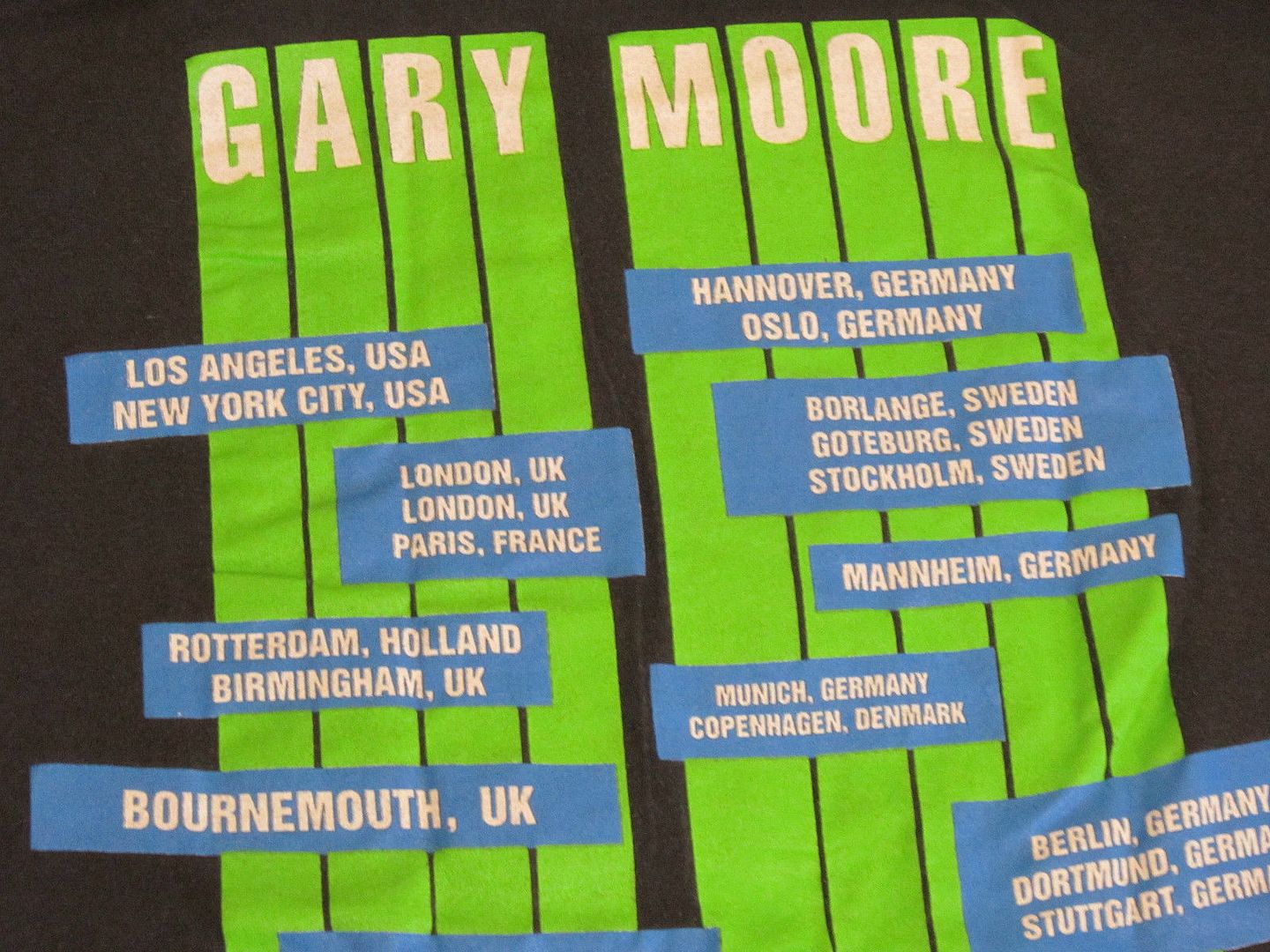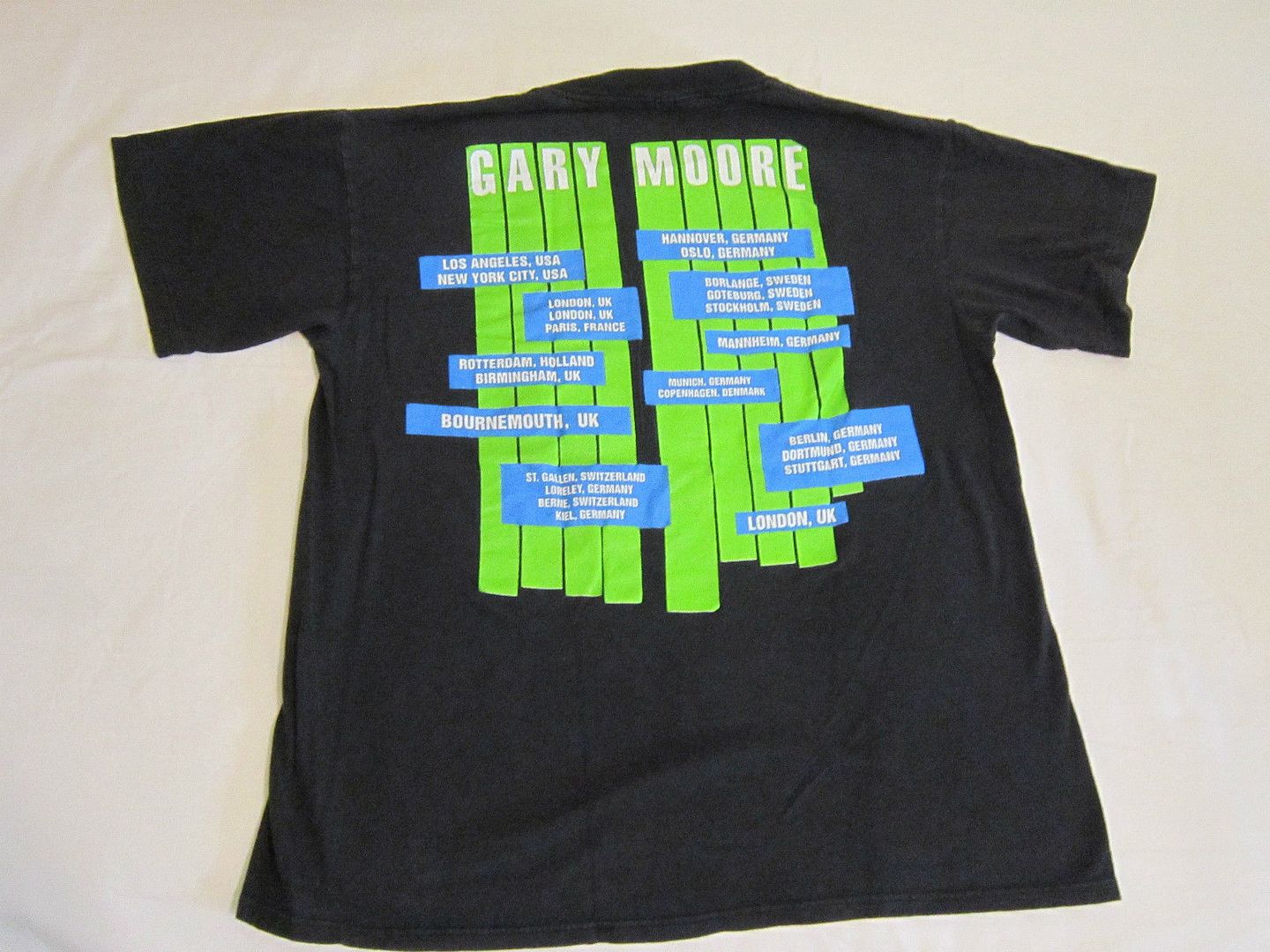 Any info would be appreciated, thanks in advance!
Emerald