Joined

Sep 4, 2012
Messages

725
Reaction score

626
I've recently started painting. I had a cheapish gouache set (more like watercolor really, not in tubes) from a while ago that I was playing with and did a couple of pictures I was resonably happy with
My Grandad: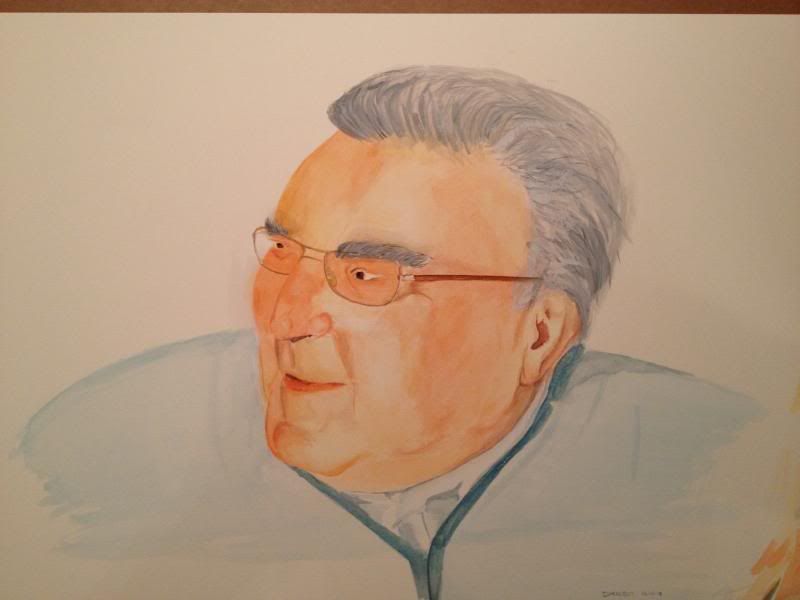 and a horse which I'm still unsure of how to complete as it's only really half done, but I'll wait until I'm a little more proficient before I finish him off (seems like it's a popular picture to paint as I've seen it done a couple of times now, dang!).
I've always fancied learning how to paint with oils though and only got my first set together yesterday (the Grandad pictured above gave me his old tubes and I've bought myself some brushes and a few canvas covered boards)
So I started today after making myself a palette. First off I did an orchid, which was fun:
and then I did a self portrait (the photo I was working from looked comically disgruntled, but I just look depressed and il-proportioned in the painting, haha):
I'd really like to get good at painting people (portraits and figures), and horses. I don't know much about painting though and pretty much everything I've done is in his thread, so I figured there must be a lot of people painting on the forum and I thought I'd see if anyone had any good tips or advice?
It'd be great if people would post up there own work too