Joined

May 16, 2010
Messages

133
Reaction score

149
Hi Guys & Gals. Been lurking for quite a while here. Actually, I joined up here almost a year ago, but I was having trouble with my emails at the time and I didnt get a conformation email from here, so I didnt try again until today...
I bought my first Les Paul around the same time, actually, thats how I found this place. I found an absolute wealth of info here which was extremely helpful in my purchase, so thank you for that.
I've got 13 guitars ATM. Some awesome, some not so awesome. Here are 3 of the cool ones.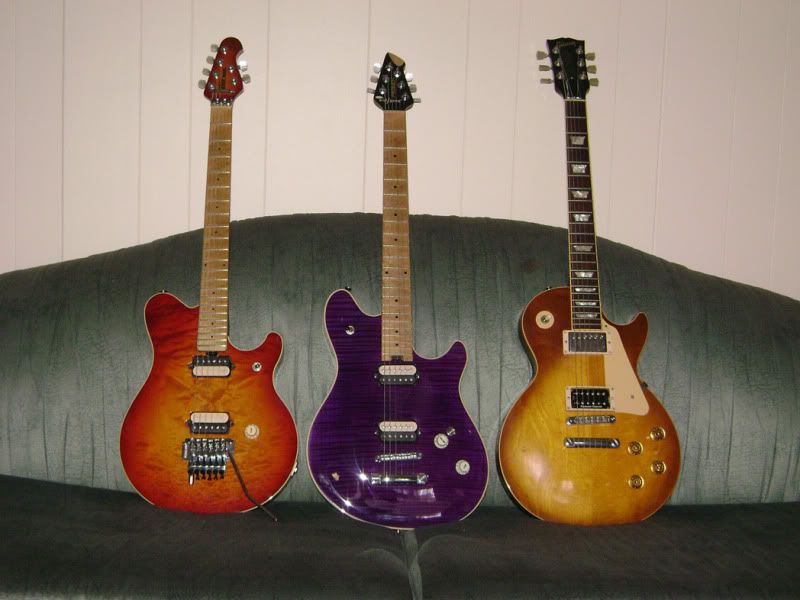 I look forward to meeting some cool people here.