Joined

Mar 4, 2012
Messages

618
Reaction score

362
When it comes to amps, I've always been a Fender guy. I have been interested in something British and toyed with getting a Marshall Class 5. I have built a few pedals and I'm not completely terrible with a soldering iron. I got brave and decided to build my own Marshall 18 watt amp.
I opted to kit the parts for convenience and selected Trinity as the source. The Trinity 18 design is a stock Normal channel with the Tremolo channel converted to TMB. The modified channel is offered with several different voicings; I chose their "Plexi" layout.
I love that mini Bluesbreaker look so I went with the combo chassis. I will wait until it works to determine if I want to buy a cabinet.
I have had the components for a few months but was intimidated to get going on it. With some days off for the holidays, I got brave a few days ago and dove in. Here is the pile of parts.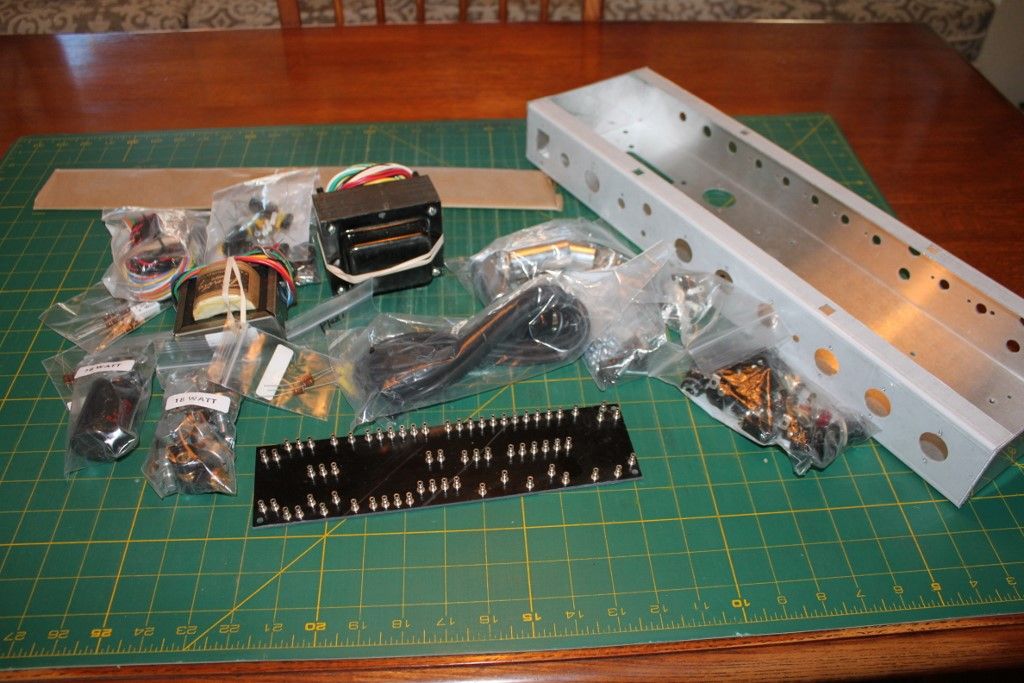 You start by mounting the transformers, tube sockets, front panel, and switches. You then wire up the power transformer, AC source, and attach the heater wires to the sockets. Those are easy words to say, but it was pretty slow work. I didn't get a good shot of the heater wires during the build. They are twisted and run along the bottom lip of the chassis. I want them as far away from the circuit wires as possible to reduce noise.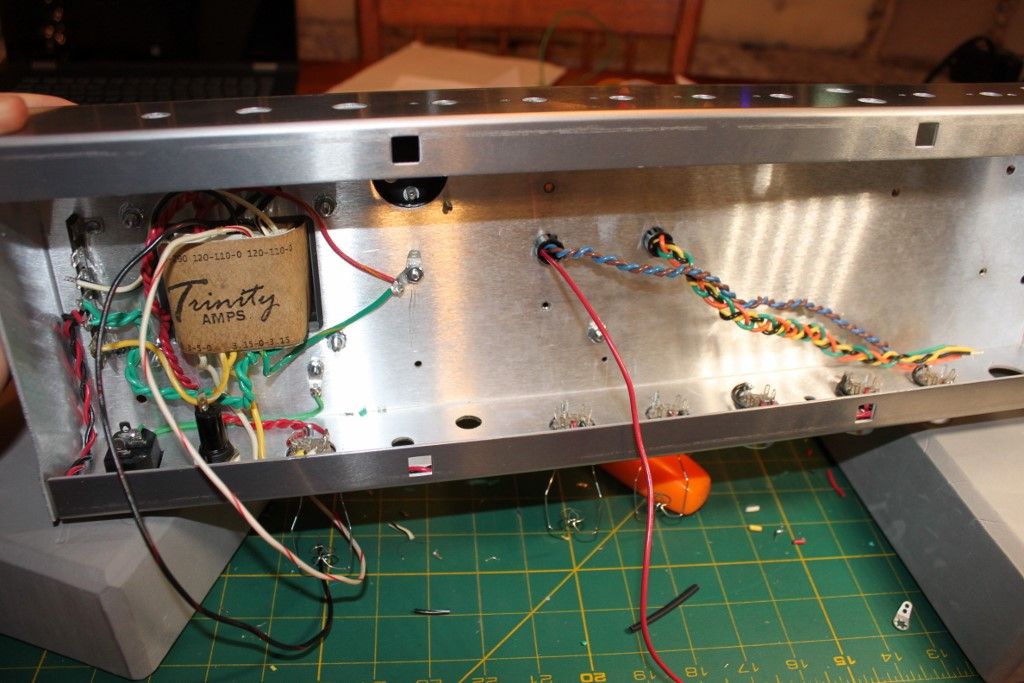 Fire it up it and check for correct voltage. The light is on and no smoke!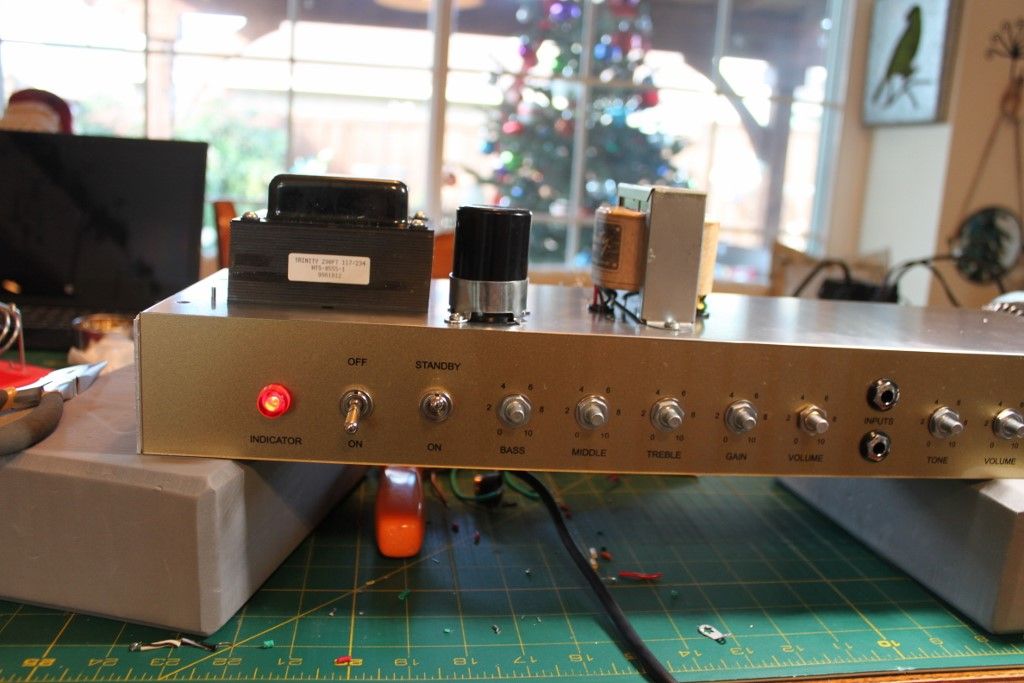 Heater voltages all look good.
To Be Continued!