Joined

Jan 24, 2010
Messages

504
Reaction score

245
Looking for some help from the brain trust here. I was shooting some color on a Jr. body over the weekend when I lost all pressure and the compressor sounded different, kind of wide open.
My compressor is the 21 gallon one from Harbor Freight.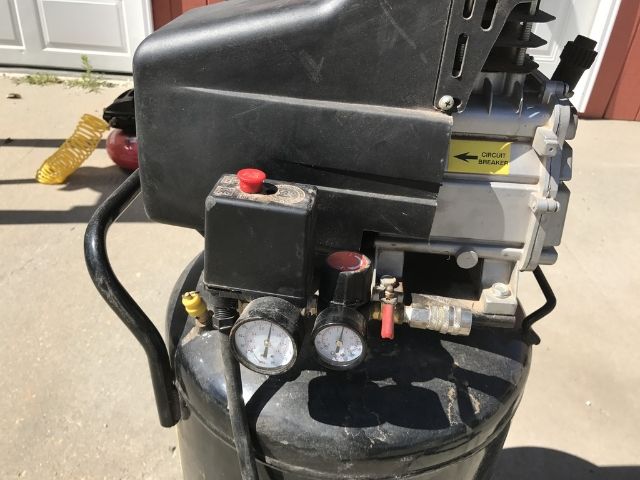 Looking over the compressor, I found the black hose and popped out of the brass fixture. I took it apart and put the compression fitting back in the hose and tightened it back down.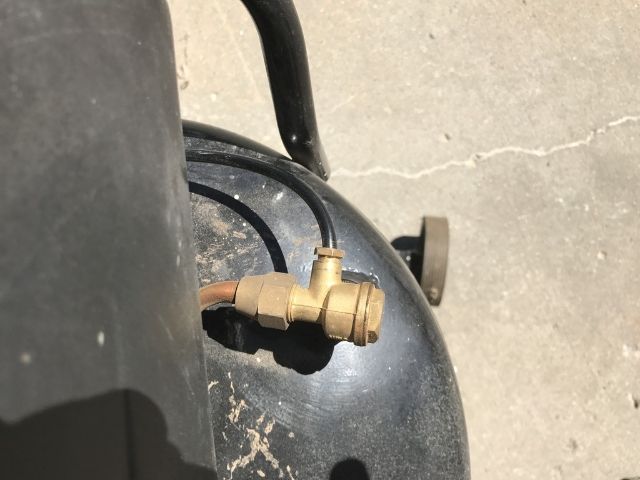 The tank will now fill up and it shuts off, but when I try to spray the guitar, it basically only has pressure in the hose and I can spray for about 3 seconds before it dies out and then it builds in another couple of seconds.
Any ideas on what might be wrong? Also, the brass fitting shown gets very hot. You can't even touch it. I don't know if that is normal because I've never had reason to touch it. I was checking for air leaks and found it was very hot.