Joined

Apr 16, 2012
Messages

13,717
Reaction score

9,645
Hi
After my thread a while back now on a possible Tweed Deluxe build, I've now had enough rainy Melbourne weekends to get some progress. The kit (from ceriatone) was completely parts, so I got to put in all the caps/resistors into the board too.
I have got to the parts where all the wiring that doesn't involve the board in some way is done, and the board is complete and now ready to be integrated into the chassis. I'm hoping you can look over the work I've done and point out anything you feel might be an issue before the board is more permanently fixed into place than just with the 2 screws.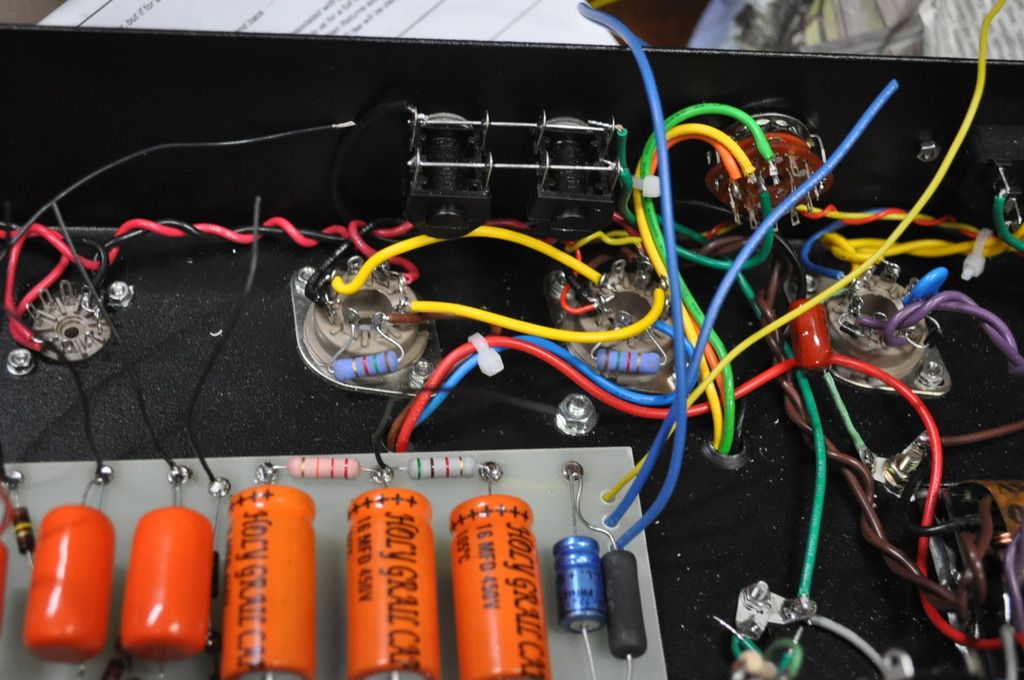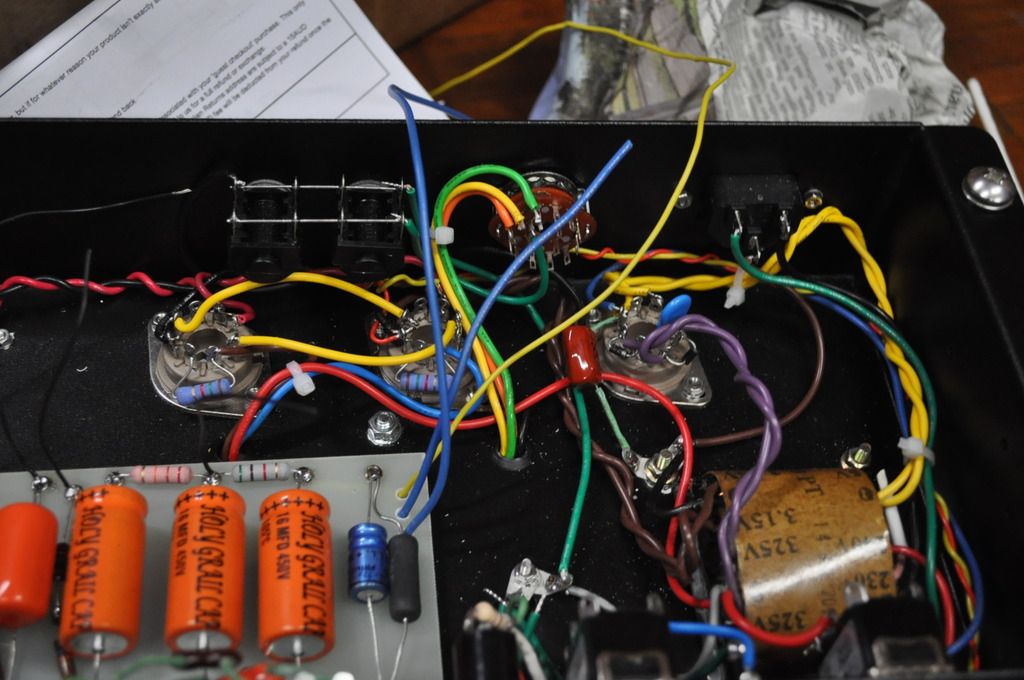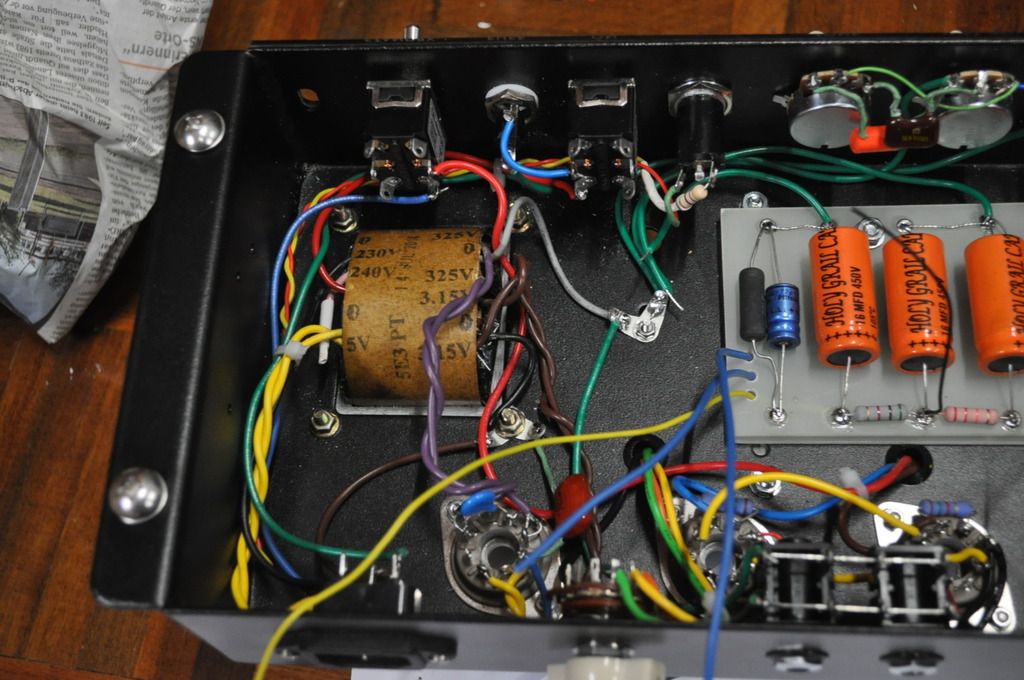 The second issue is the parts list/resistor supply.
In the below pic I have something click-in and black....which looks similar to the mounting of an power indicator LED into a pedal housing. There were 2 of these and I don't know what its for given the power 'jewel' is fully complete.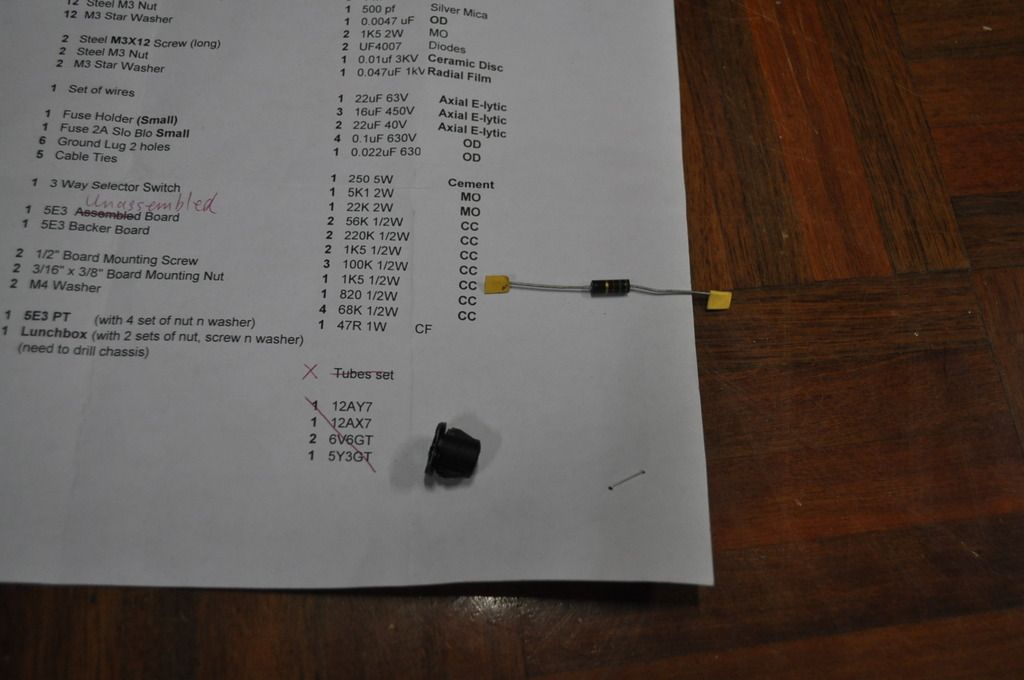 In the pic above there is also an extra 1.5K 1/2W resistor (the one with the papered ends) which is sitting right next to its position in the parts list. 2 slots above are also 2 other 1k5 1/2W resistors which I found places for in the schematic.......but not so our lonely extra.
I'm wondering if this isn't an oversupply/mistake. All the other components of like amount/rating were grouped together in the list.
The OT has wires for 4/8/16 ohm. Now the layout says the 4ohm isn't used. But the pics I found from the ceriatone site shows the 4-ohm wire soldered to the switch - and didn't the operation of
that
take some working out

- my question is....do you just not use the 4-ohm setting, or does the fact that the OT has the 4ohm tap means actually that it now becomes an option??