Poophoria Sōtō Zen
V.I.P. Member
Joined

Apr 24, 2012
Messages

15,117
Reaction score

44,796
Here's a yellow bolt-on Junior that I got for $80 with HSC: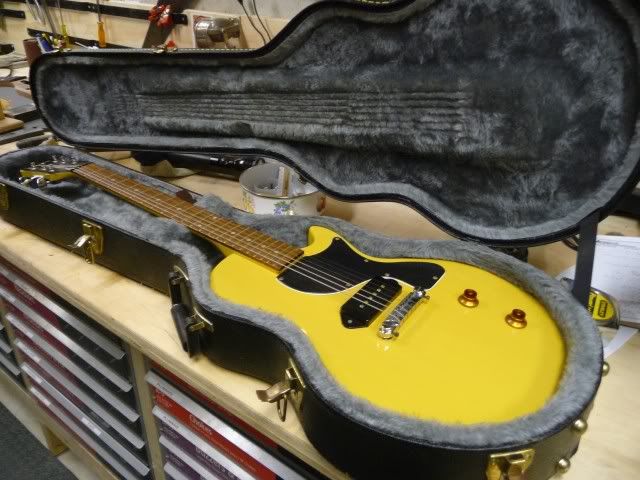 Stripped the neck, routed holes for Kluson-style tuners, and re-lacquered headstock front and back to hide old tuner holes and fix a scrape. (Labels are masked off, rough edges will be scraped down later before gloss coats applied.)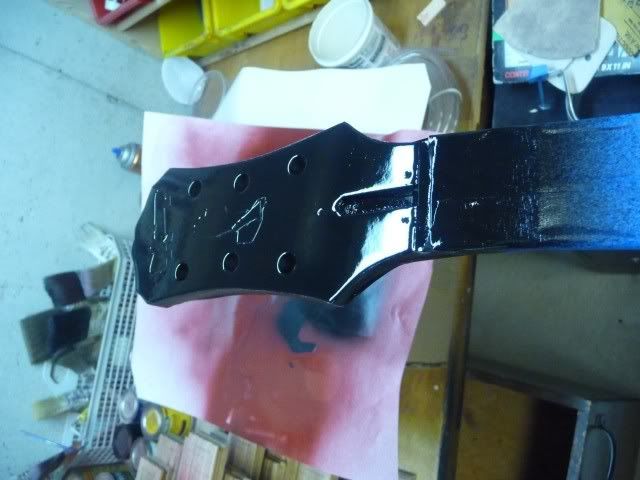 Had to fix the "E" with some gold model paint...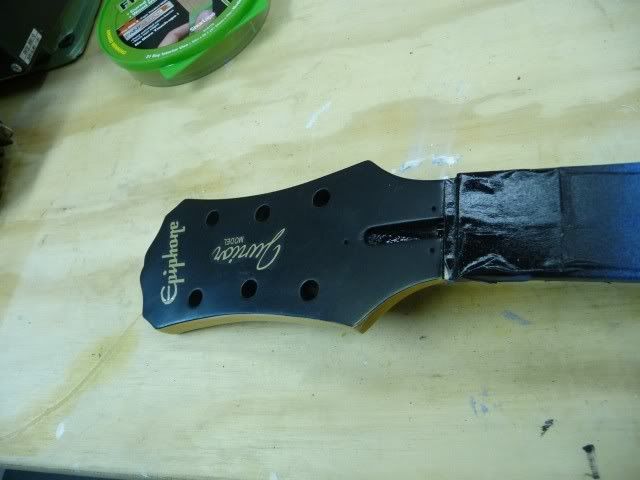 Going for that old Gibby headstock look...sort of. Will be finishing the whole neck with clear gloss lacquer.
Re-routed the pickup cavity to accept a standard P90 - note the undersized stock opening:
Working on bolt-ons is easy - no annoying neck to get in the way. No wonder Leo loved them...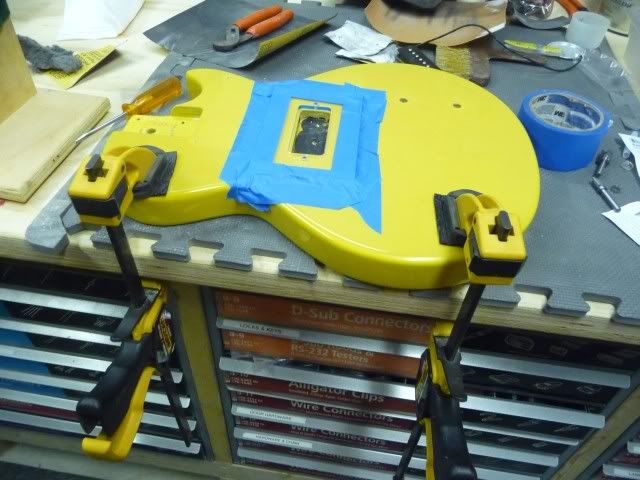 Measure ten times, plunge once.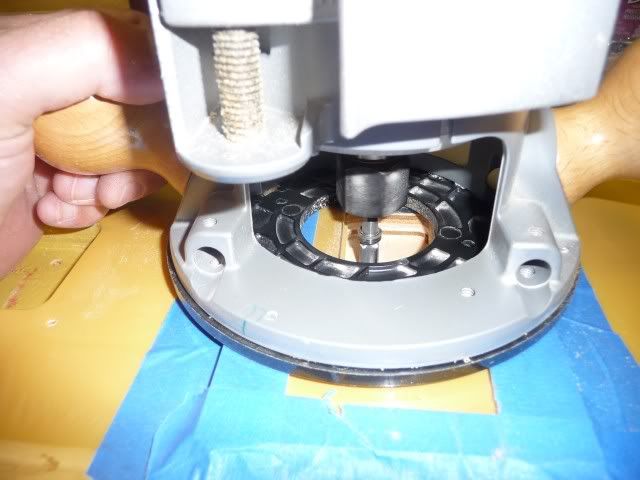 Note the 6 voidless laminates in the pickup cavity...clean, clean, clean.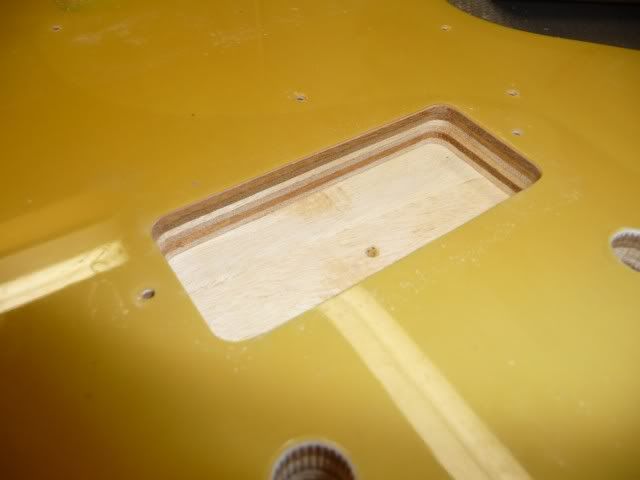 Shielding tape - a single piece, so no shorts.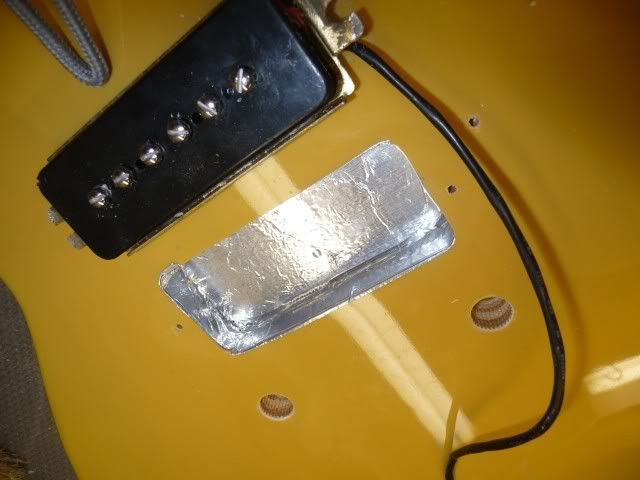 A perfect fit: