Joined

Nov 21, 2008
Messages

1,722
Reaction score

2,455
I have started a build for 2020. It just occurred to me that I did not build a guitar last year (been very busy). A couple of months ago I looked through my wood pile and found a slab of genuine Honduran mahogany. And so it begins.
The first pictures were taken with my phone. As I progress I will take better pictures for you.
Here is the top attached to the Mahogany with fish glue.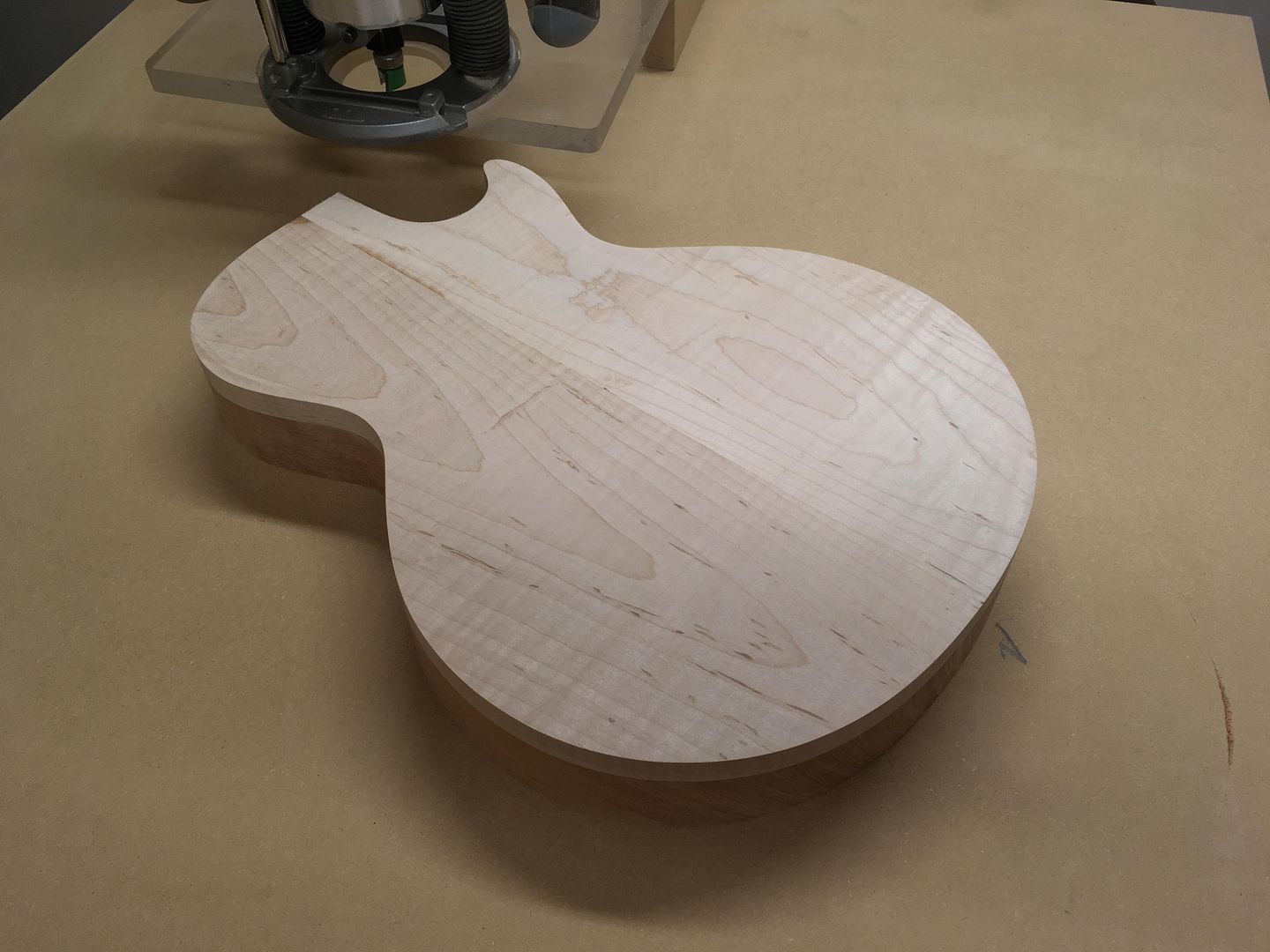 Here are the steps and cavities carved. On this one I chose to route the mortise before sanding out the shape.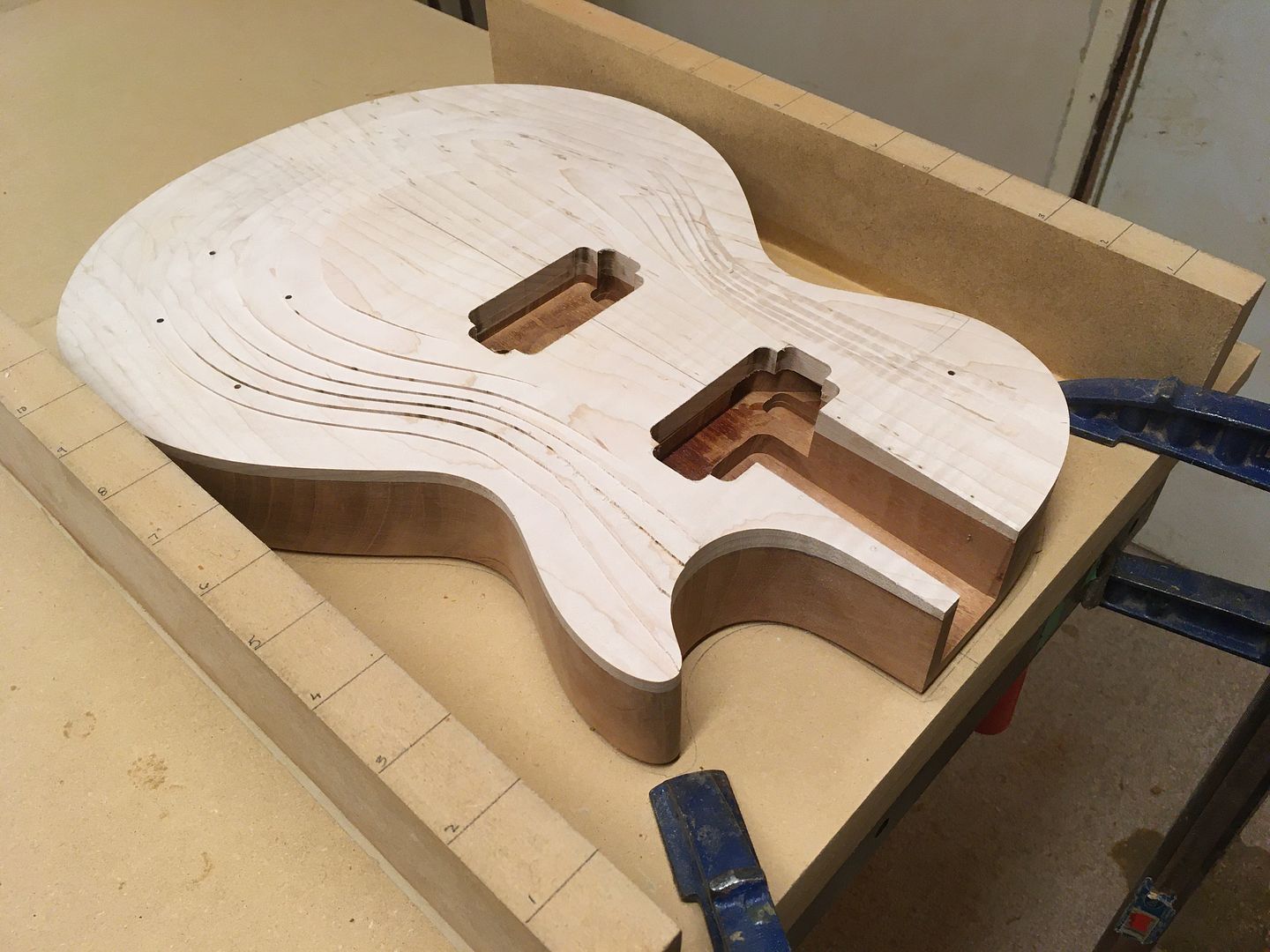 Here's the cut binding channel.
Binding on.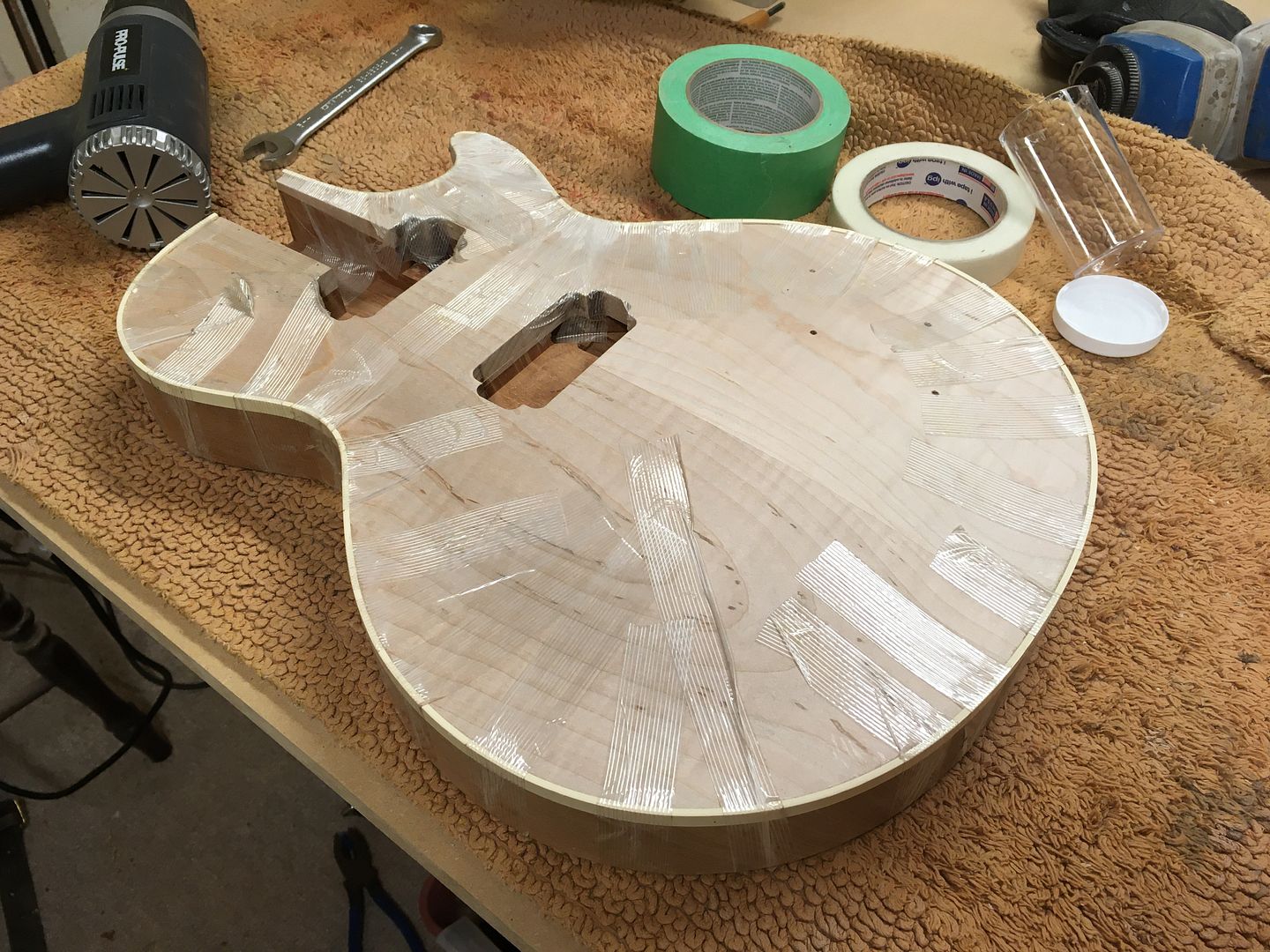 And here is the basic carve. Final perfection will come when the guitar is all together and I get ready for finishing. I think this one has some cool markings.
The other thing about this one . . . It's going to be heavy! This body alone is about 6.5 lbs! I chambered my last few Les Pauls and thought I would go ahead and make a monster. Let it weigh what it will weigh. How does the saying go? It is what it is? I had been holding on to this Honduran blank for a number of years because it was pretty heavy and I didn't know what I wanted to do with it. Well, that decision is made now. I will be very surprised if this one comes in under 10ibs when it's all done. But, no matter. I virtually never, and I mean never, play my guitars standing up. I just record with them sitting down. So, a little bit of heft is OK. . . Am I right?