Joined

Dec 11, 2008
Messages

2,001
Reaction score

1,072
I bought a used one of the first run guitars with the jack on the pickguard and it came with a Tone Pros AVT II wraparound that has individual saddles, it's rather heavy and I though the guitar sounded a little thin so when I restrung it I put the factory Gibson lightning bolt back on with the factory studs and it got a LOT louder and the whole guitar just sings and resonates loudly when strummed, it will fill a room acoustically, which is definitely a big plus.
The factory bridge tilts and the string arch is not very good, the G is higher than the rest of the arch, who makes the good sounding aftermarket aluminum wraparound tailpiece? I would prefer a solid one with no movable saddles, and posts that fit snugly to keep it from tilting forward.
It's a $600 guitar I am not expecting it to rival a Custom Shop Junior, I just want to get the most out of it that I can.
I did take the P90 apart and put the guts of a 1950s P90 inside the case, from what little I got to play it tonite through the Marshall it is a killer. Tomorrow I can get some volume and better evaluate it overall.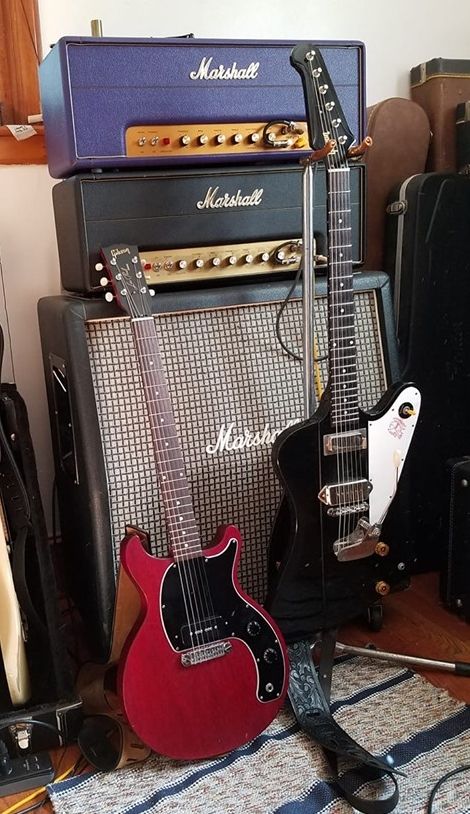 Last edited: