I have a potential trade lined up for a 2014 SG Standard. Only it looks different than other 2014 Standards.
The Gibson website has half size pick guards on the 2014 Standards.
This one has a full pick guard. Yes it is a 2014 and has the 12th fret inlay.
I looked around and zzounds had 2014 Standards that look exactly like the one I'm looking at. Was the full pick guard a limited run sort of thing? Dealer exclusive?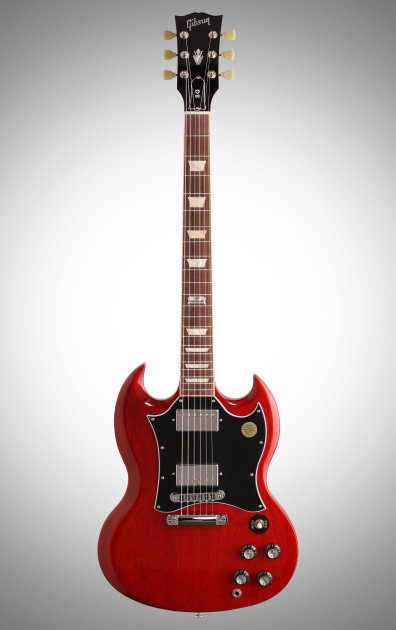 In honor of Gibson's 120th anniversary, this limited-run SG Standard combines 490R and 498T pickups with a mahogany body for classic, authentic rock tone.

www.zzounds.com