Joined

Aug 18, 2015
Messages

5
Reaction score

23
Hi guys, my first post here but I though I should share my little project having gleaned much of the information relating to my plans from threads already shared here.
Back in 1996/7 I bought a brand new Epiphone Les Paul Gold Top which was on offer at my local music store,
R&B Music
in Aberdeen. From memory I paid £360 for it having taken on a job through my school summer holidays which allowed me to save up and pay for it. I was either 14 or 15 at the time and was playing in bands with kids from school. The guitar saw a lot of action for a few years (it replaced a terrible Squier Strat) and was my main guitar until my interest drifted to cars. I then started earning decent money and bought a few more guitars (mostly Epiphones including a prized 'Noel Gallagher' 1983 Riviera in Wine Red).
As the Gold Top is coming up for 20 years old I though I'd treat it to some upgrades; in part out of emotional attachment but mostly to add a bit of credibility. I'm not looking to build a Gibson clone but am taking inspiration from Gibson players.
This video
of Squire playing his old '59 'burst was the driver for digging out the Gold Top. Obviously Squire took much of his inspiration from Page during that era and my inspiration is reflected.
Pictures! So the guitar had been hanging on various walls for the best part of probably 10 years. Not only has it accumulated more than its fair share of dust and grubby marks but there's an annoying buzz from the A and D strings, most likely as a result of some 15 year olds (me) attempt to lower the guitars action.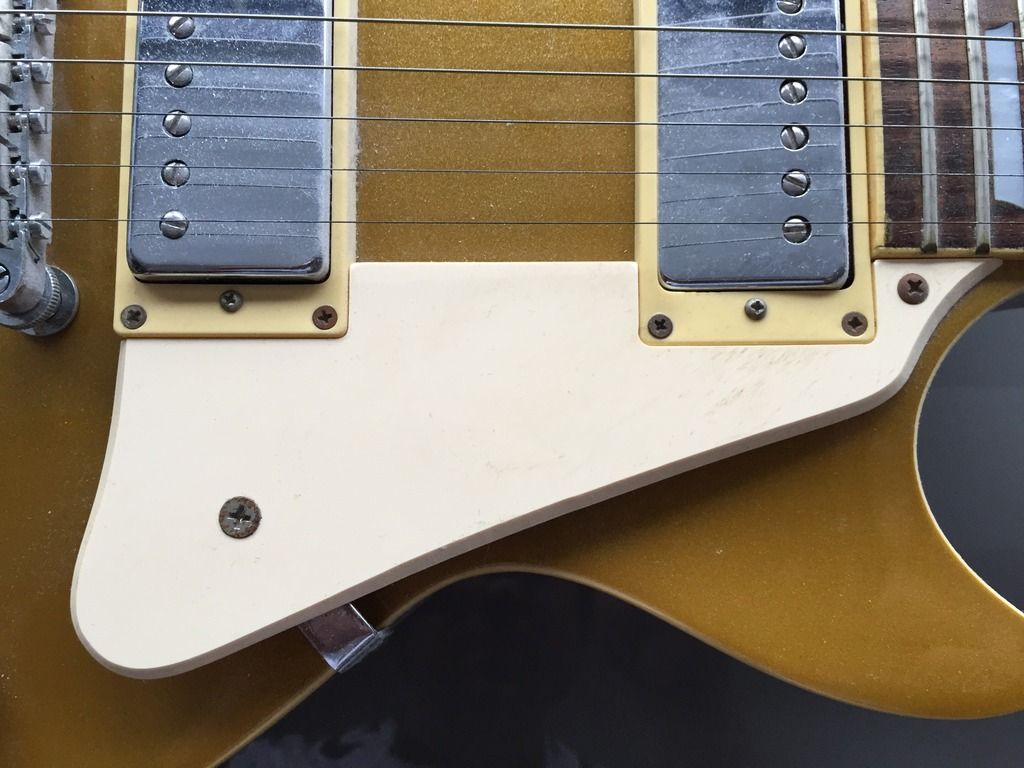 Patina on selector switch.
Chip in lacquer on headstock.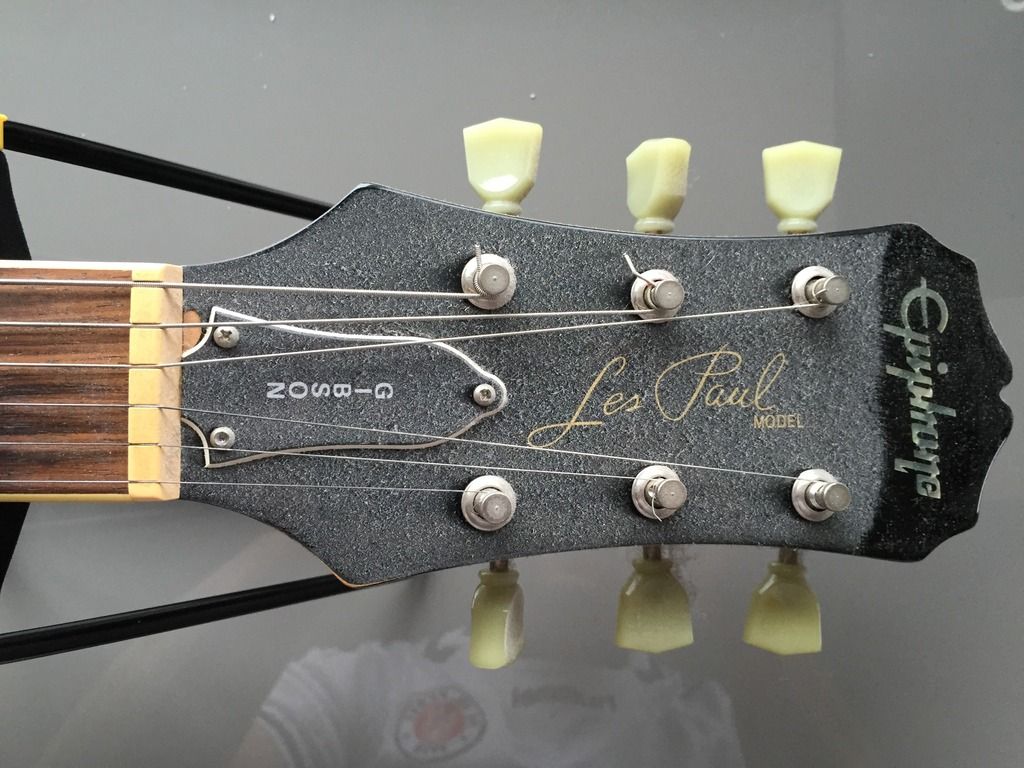 Does anyone have any idea what tuners these are? Im not mad about how baldy they've been installed so they're up for being swapped out. Suggestions on a postcard please.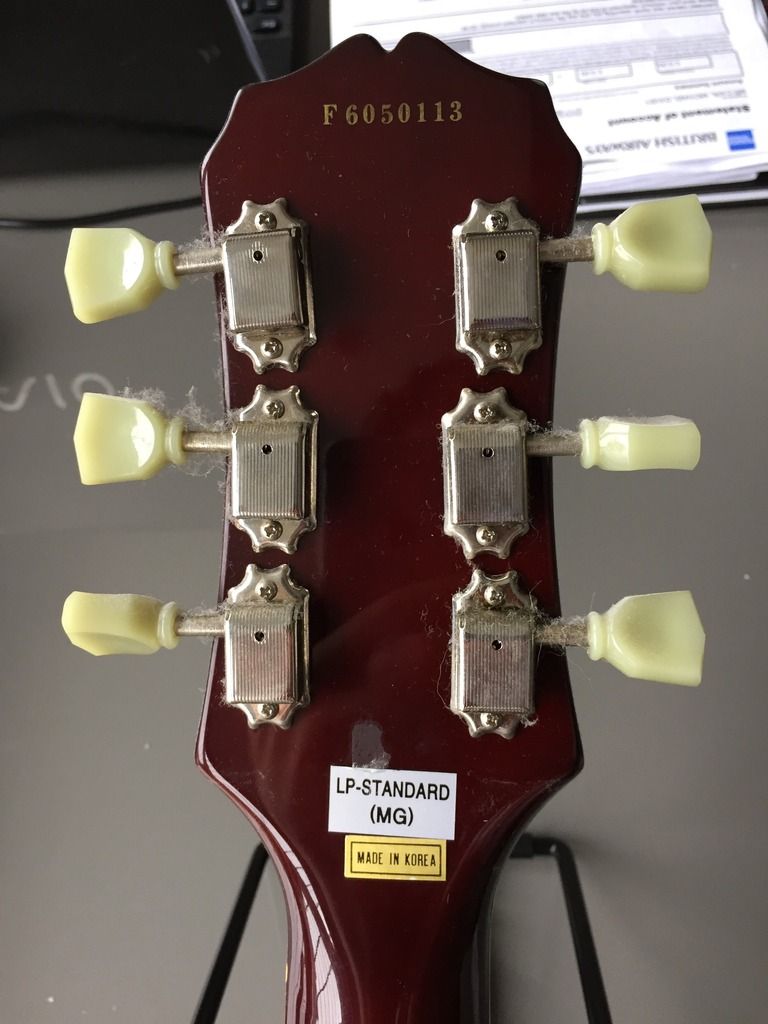 Serial number info.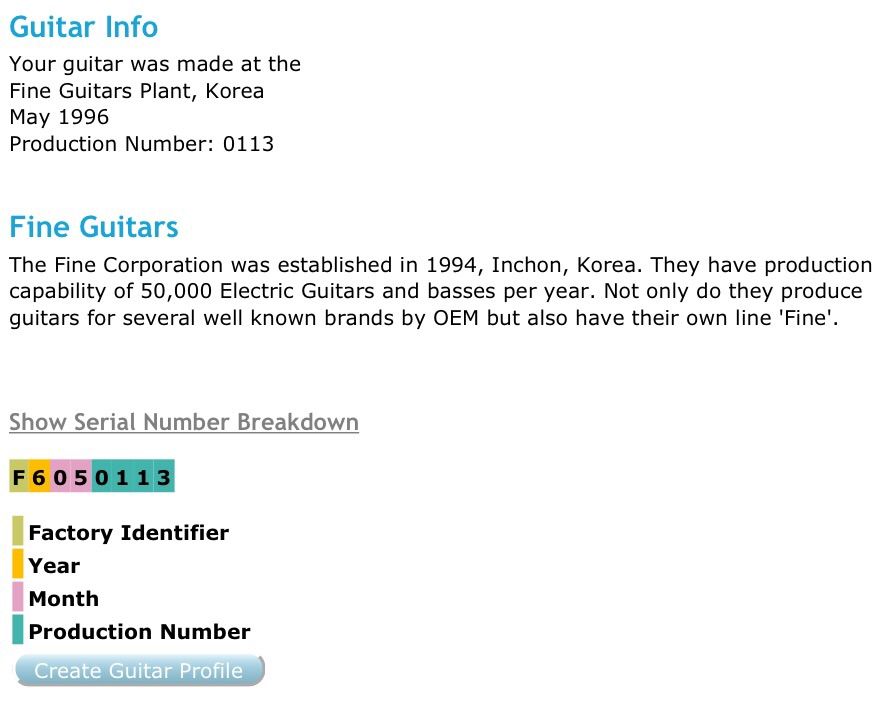 Grubby marks on rear of guitar.
Strings off.
Nut fell out.
Fret wear.
Nobs, pick guard and bridge off.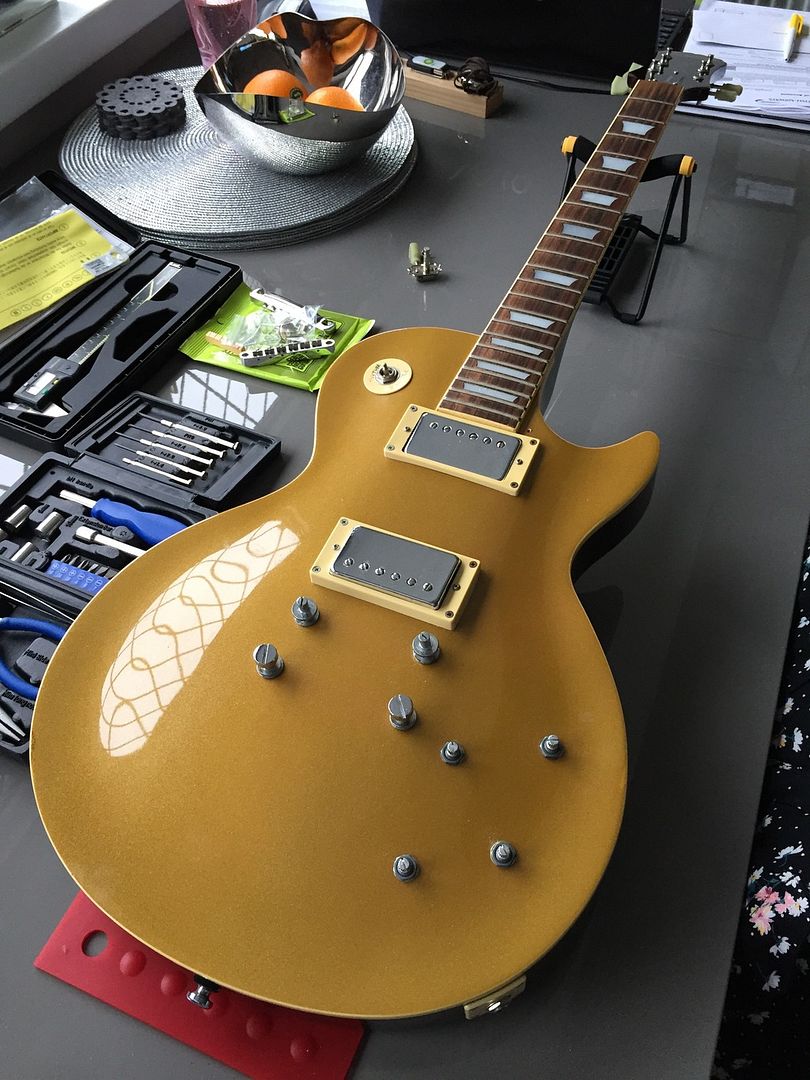 Tone/volume and 3-way covers off.
Jack removed, shown with Switchcraft replacement.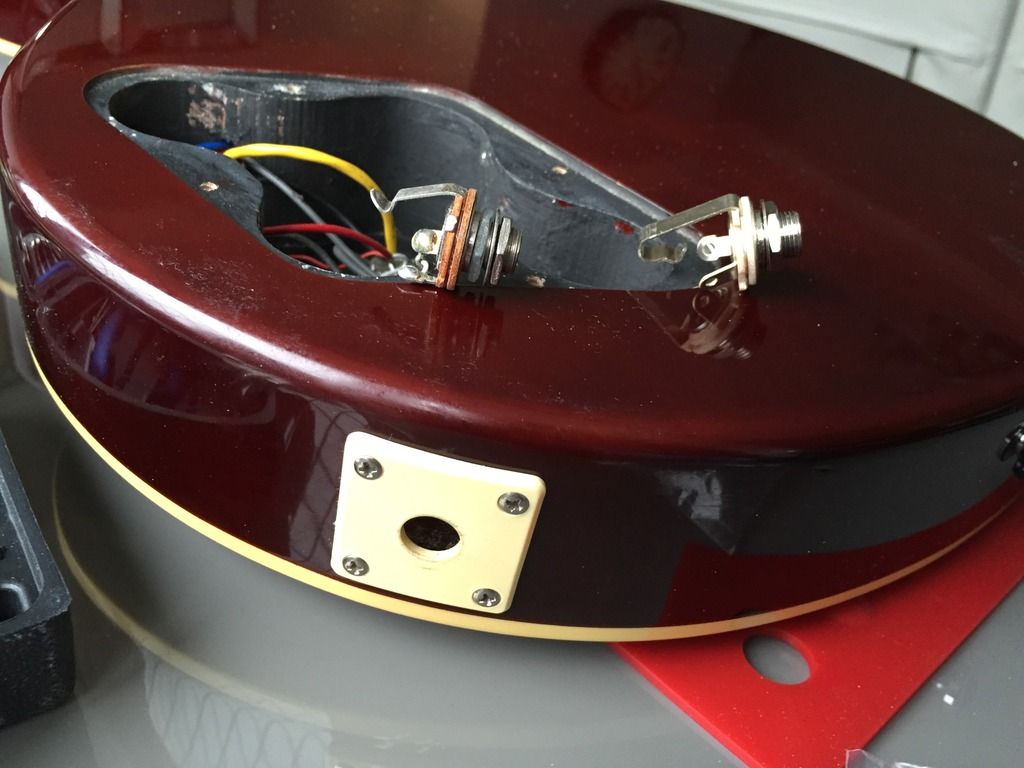 Pots and 3-way removed, looking cleaner already!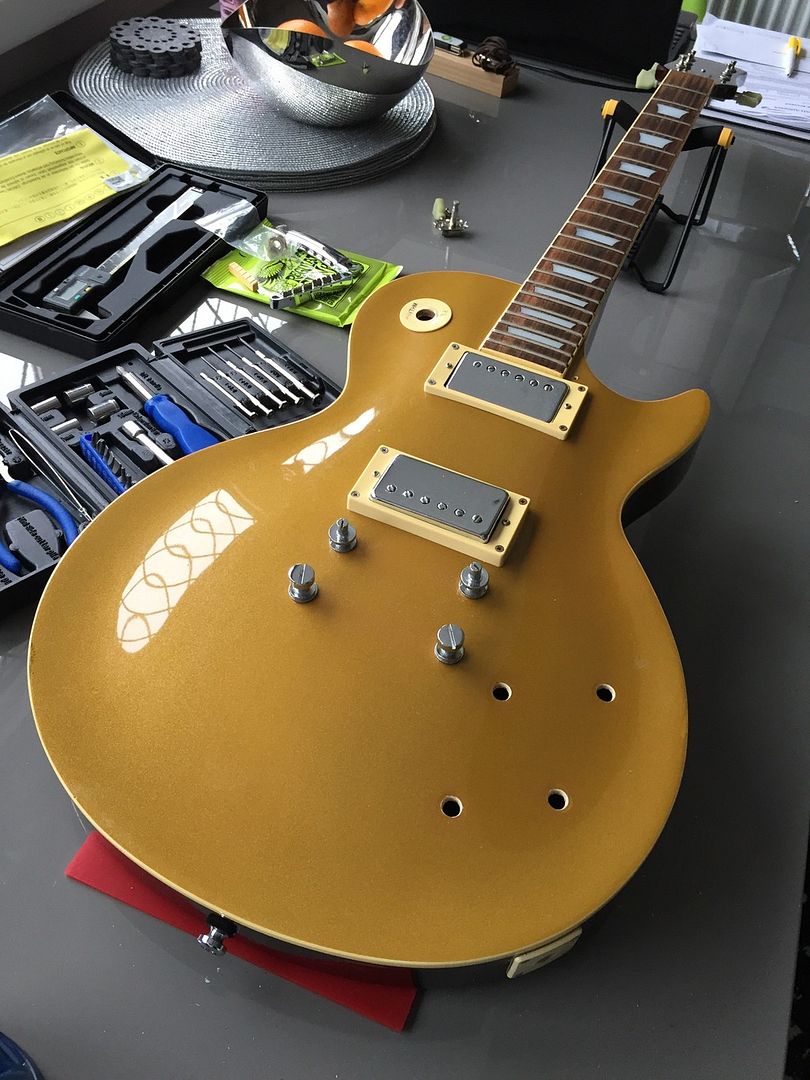 Pickups out.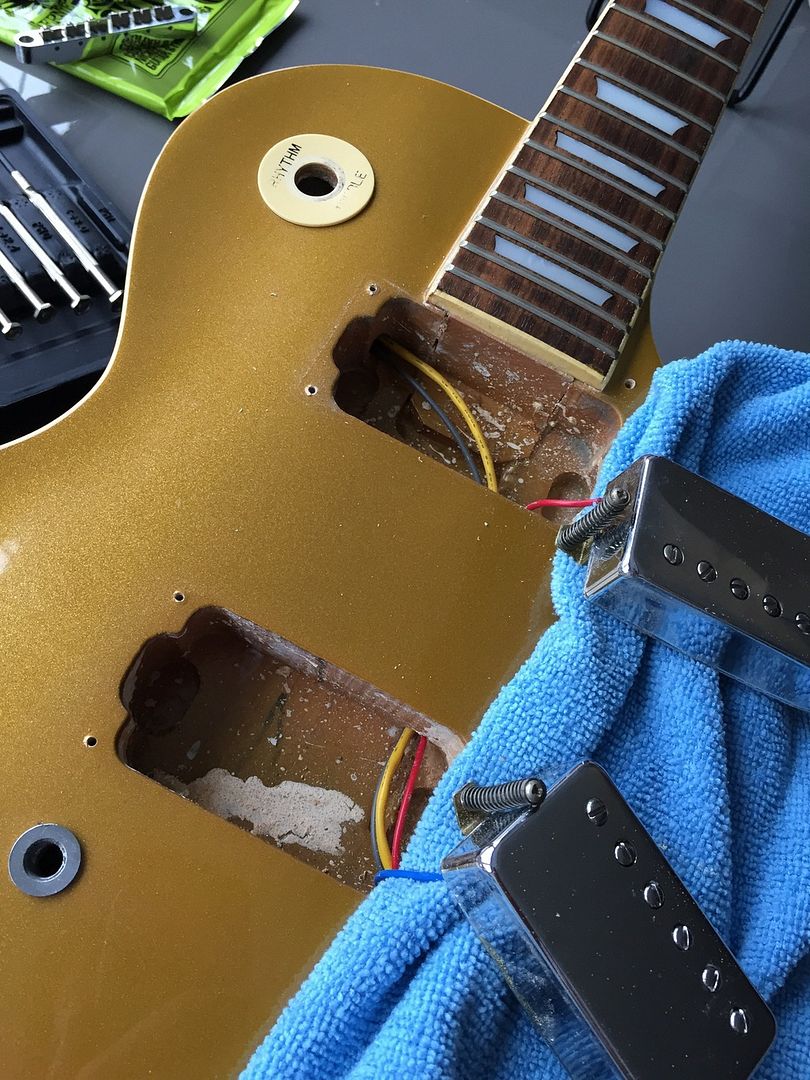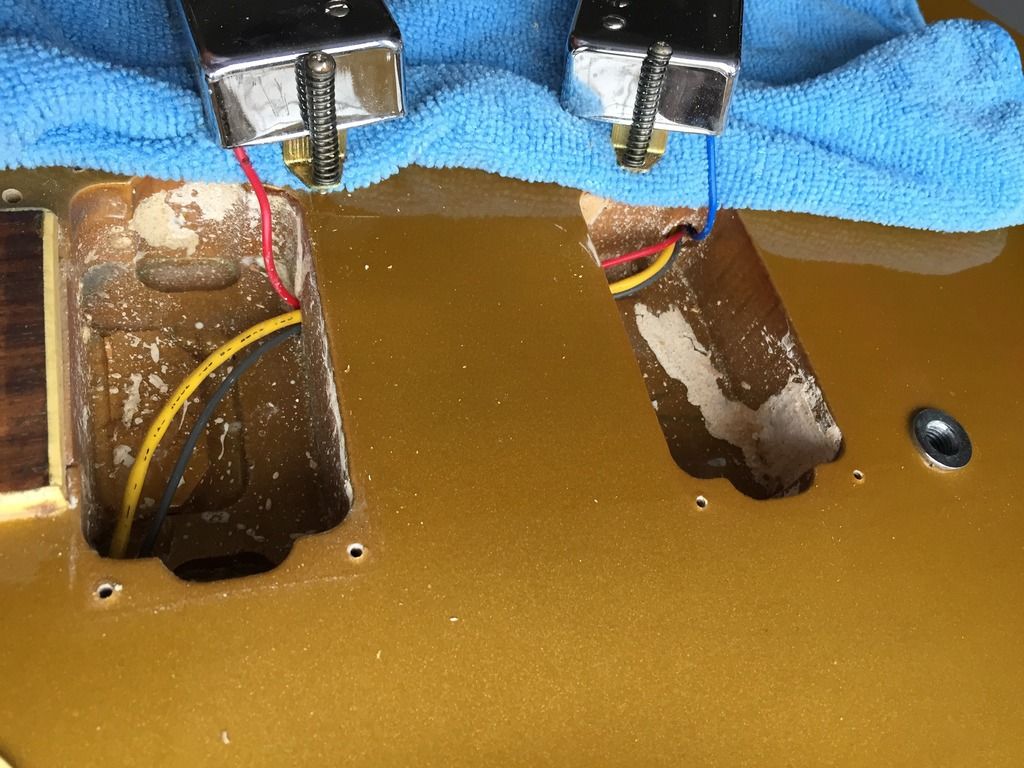 First stumbling block. Truss rod cover screw rounded out by the afore-mentioned 15 year old.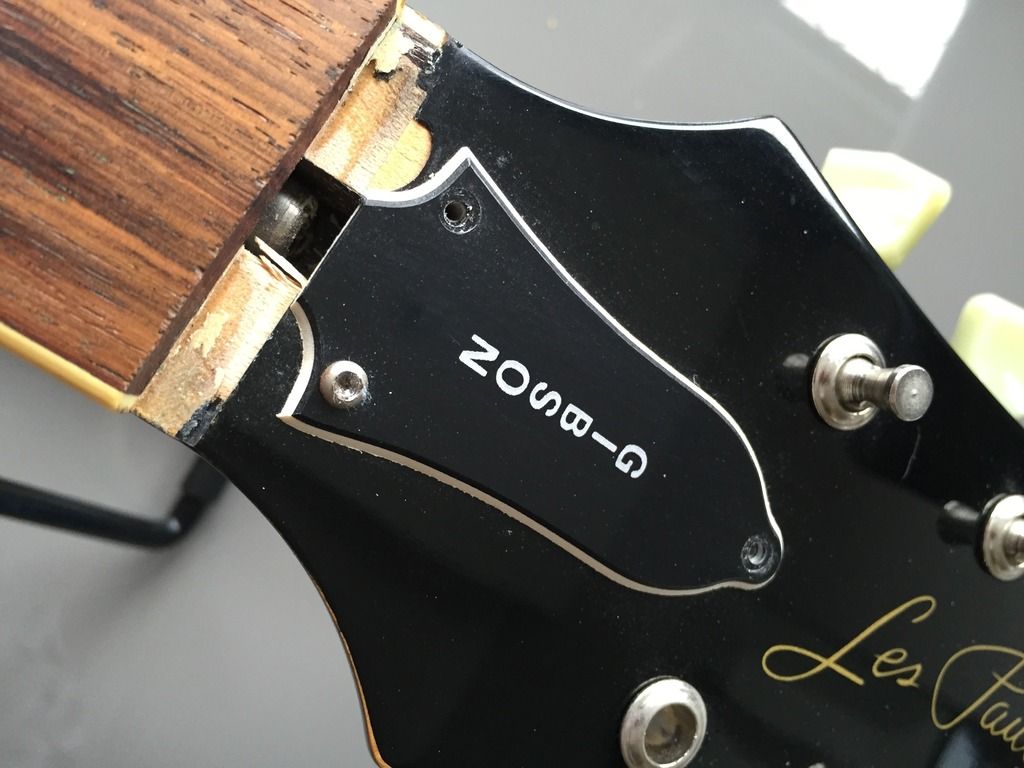 Plans so far are:
Seymour Duncan WLH or 59 pickups (nickel covers)
Page wiring mod, 500k pots, orange drops and Switchcraft 3-way
Switchcraft Jack
TUSQ Nut
Fret grind / polish
Truss rod / action / intonation setup
Tuners TBC
Plan is that this recommissions my previously unusable Les Paul, leaves me with a credible (for an Epi) guitar and I pick up some new skills along the way.