Joined

Nov 12, 2009
Messages

2,544
Reaction score

1,353
I got this made in Korea Squier "Bullit 1" with original case at a local store for $150. The serial number is on the neck plate (E 7*****) so I think it is from 1987 or there abouts.
It looks sorta like a junior sized version of the 83 Fender American Standard Stratocaster(the one that has only 2 knobs and an input in the pickguard).I think the build quality of this guitar is comparable to the japanese made Squier "Bullit 1" guitars.
The neck is beautiful! It has a nice gloss finish on the back(not sticky).The plastic parts look aged ,the tuners are Fender branded Gotohs tuners and it has Fender stamped string saddles.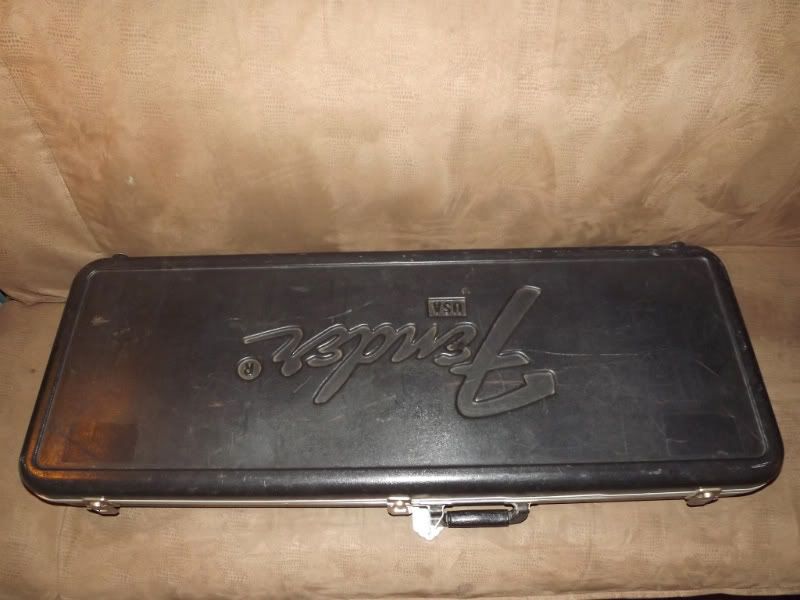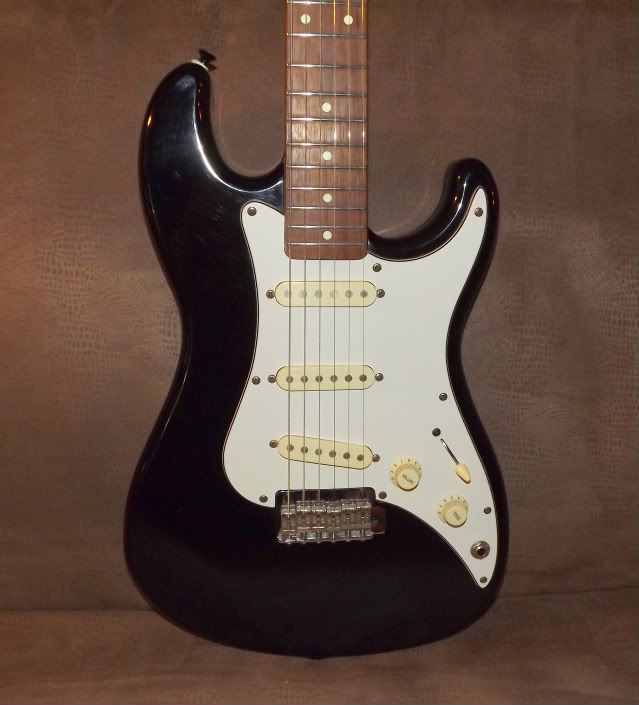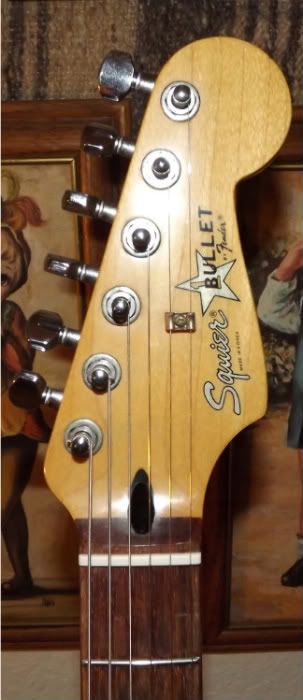 The body is similar in size to the Fender 3/4 guitars like a Swinger but the neck is a 25.5" scale.